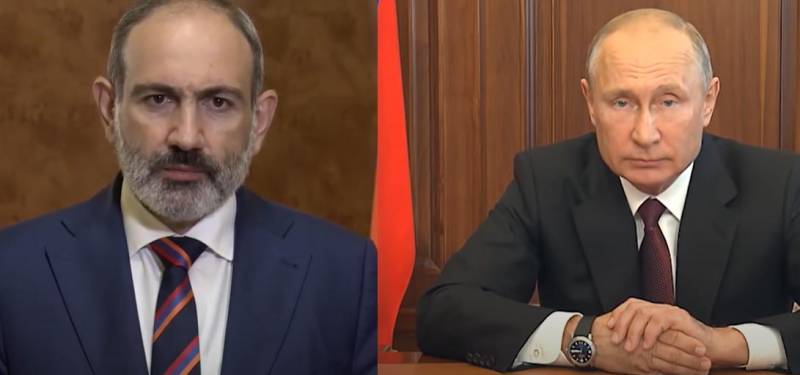 The network is discussing a phone call made by Armenian Prime Minister Nikol Pashinyan to Russian President Vladimir Putin. The Armenian prime minister called Moscow and reported about a sharp aggravation of the conflict in Nagorno-Karabakh.
The Kremlin's website indicates that the Russian side has expressed serious concern about the fact that large-scale armed clashes with the use of heavy equipment and
aviation
... According to Vladimir Putin, it is now extremely important to prevent further escalation and to immediately end hostilities.
Pashinyan tweeted the following:
During a telephone conversation with President Vladimir Putin, he provided detailed information on the situation on the contact line in NK. I expressed concern about the military actions unleashed by the Azerbaijani side, which I described as aggression against NK.
And before that, Pashinyan, via Twitter, "called on the entire international community" to prevent Turkey from interfering in the conflict.
Pashinyan:
This is fraught with the most devastating consequences for the South Caucasus and neighboring regions.
The network noted how Pashinyan suddenly "remembered" partnership agreements with Russia, although when he came to power, he made statements about "the need to adhere to an exclusively independent policy." One of the statements of Pashinyan's supporters was the need to leave the CSTO. Now official Yerevan no longer remembers this.
In the comments to Pashinyan's post, he was reminded of the slogans under which his supporters went to rallies in Armenia: