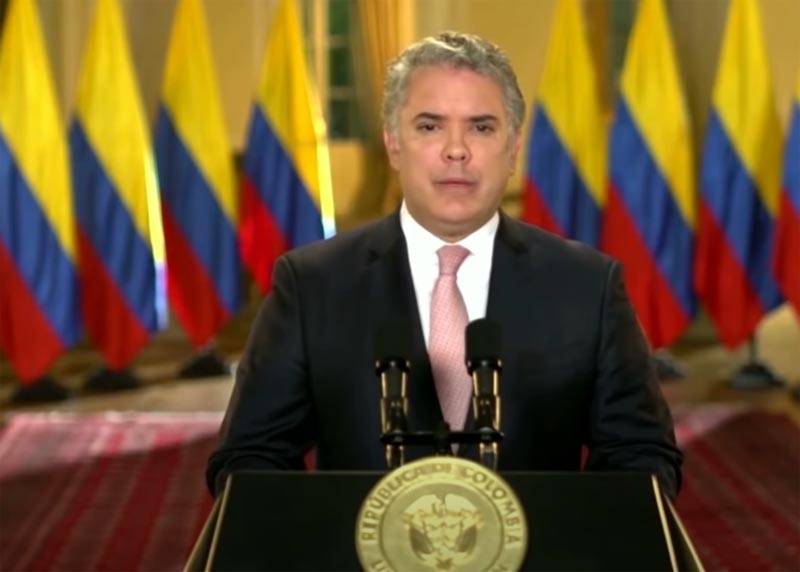 The Colombian press publishes materials that report the "disclosure of the assassination plan" on the country's President Ivan Duque Marquez. The reports say that the assassination attempt was planned with the involvement of foreign citizens.
Edition RCN News writes that, "according to a reliable source, citizens of Russia and Israel should participate in the assassination attempt."
It is noted that the special services of Colombia are actively working to identify the "criminal chain, which is associated with the impending attempt on Ivan Duque."
From the material:
At least two people are preparing to participate in the assassination attempt. State bodies are taking all measures to protect the head of state and to neutralize any encroachments on the life of the country's president.
Meanwhile, Tiempo reports that "the suspects arrived in Colombia by land." It goes on to say that the sniper
weapon
and ammunition for the assassination attempt on the president, they should have received already on Colombian territory. It is also added that "those preparing for the assassination attempt are probably special forces professionals."
It should be noted that these are not the first reports about the alleged preparation of an assassination attempt on Duke. Similar statements were published in the Colombian press in 2019.
At the same time, in Colombia itself, many are beginning to perceive such reports with irony. Colombian lawyer Alberto Ortiz Galind tweeted a collage mocking the summary and the following text: "They are wanted for an international conspiracy to kill a great world leader named Ivan Duque."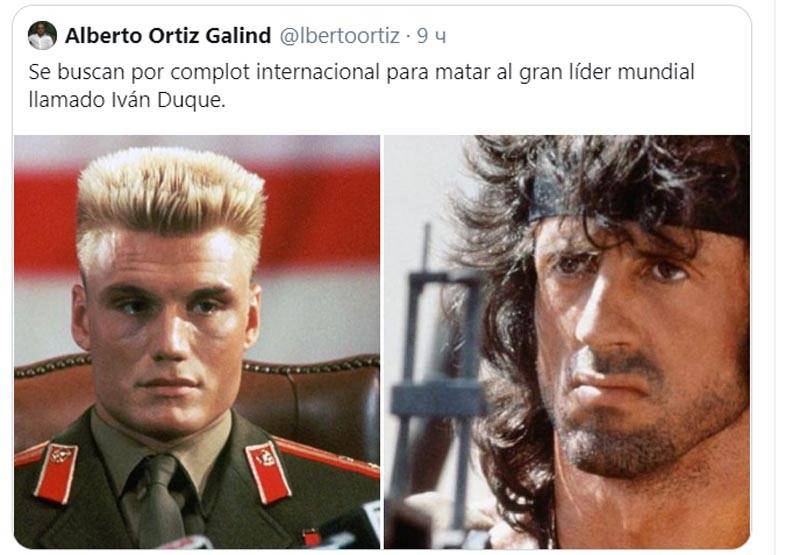 From the Colombian social media segment:
Every year - a new report on the assassination attempt.
This is a good reason not to work - to constantly say that someone is encroaching on his life.
For reference: Ivan Duque won the presidential elections in Colombia in 2018. Represents the Democratic Center party. By profession - a lawyer. He was educated at the Sergio Arboleda University in Columbia, as well as in the United States, including at Georgetown University and Harvard Business School.