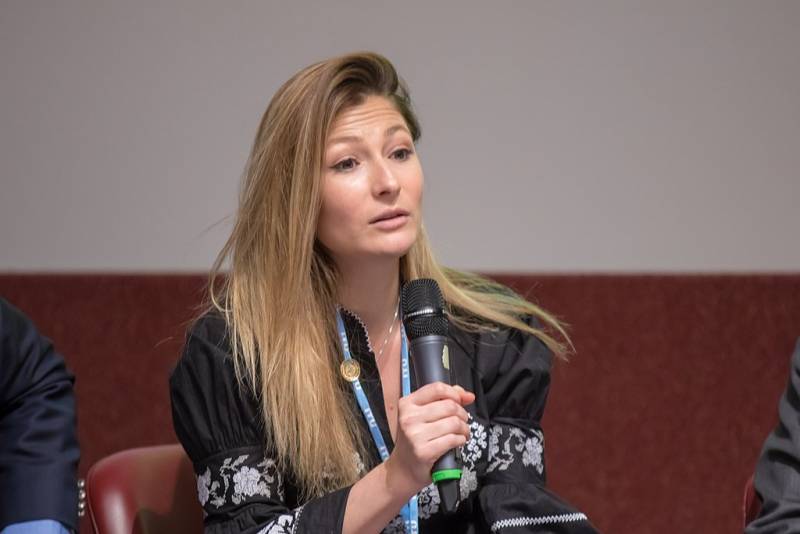 The Ministry of Foreign Affairs of Ukraine revealed the next "insidious plans of the Kremlin." They believe that Russia has two methods with which it tries to justify its "aggressiveness".
According to Radio Liberty, this was stated by Deputy Foreign Minister of Ukraine Emine Djeppar during the 75th session of the UN General Assembly, which is being held online this year.
According to the deputy minister, Russia has two ways to justify its "aggression" against Ukraine. First, it does not allow representatives of international human rights organizations to enter Crimea. And secondly, it supplies
weapon
in the Republic of Donbass.
Calling Crimea and Donbass occupied territories, she said that because of the above actions, their residents are in constant danger.
The deputy head of Ukrainian diplomacy also accused Moscow of violating the UN principle R2P, which states: sovereignty implies not only rights, but also the obligation to protect its citizens from genocide, ethnic cleansing, war crimes and other massive violations of human rights.
In fact, as previously stated by the vice-speaker of the Crimean parliament Vladimir Bobkov, the UN mission can come to the peninsula if it wishes. To do this, it is enough for her to coordinate her visit with the Ministry of Foreign Affairs of the Russian Federation.