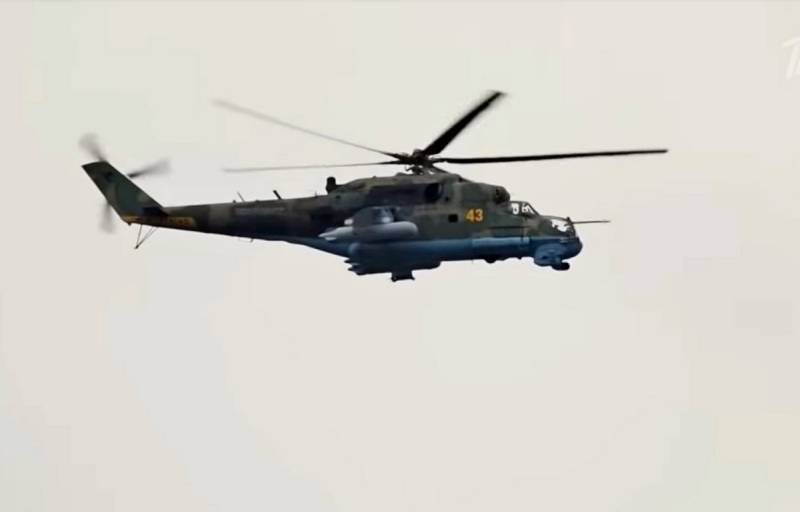 Currently, the only helicopter of the Polish army
aviation
, capable of carrying missile weapons, is the Mi-2. However, the Malyutka ATGM has been produced since the mid-60s of the last century.
They are difficult to consider as effective means of destruction and are used mainly for training.
- says the Polish edition of Defense24.
In these conditions, the program for restoring the combat readiness of the Mi-24 is of fundamental importance; if implemented, the Polish army will significantly expand its capabilities in the fight against enemy armored vehicles. The end of the discussion of the program and the conclusion of an agreement on the modernization of Mi-24D / V helicopters is expected in 2021, the delivery of improved machines - after 2-3 years.
On Mi-24, only weapons and detection systems are being upgraded
- stated in the military department of Poland.
The Polish edition considers the lack of the proposed modernization concept to ignore the defensive systems of the helicopter:
On the modern battlefield, helicopters lacking effective self-defense systems will be actively exposed to enemy fire.
The main condition for restoring the combat readiness of the Mi-24 is the replacement of the main caliber.
Mi-24 ammunition depleted: missiles ran out at least ten years ago
- writes Defense24.
According to the publication, the Spike ATGM, created by the Israeli company Rafael, will be chosen as a replacement for Soviet-designed missiles. Moreover, their production is being developed in Poland.