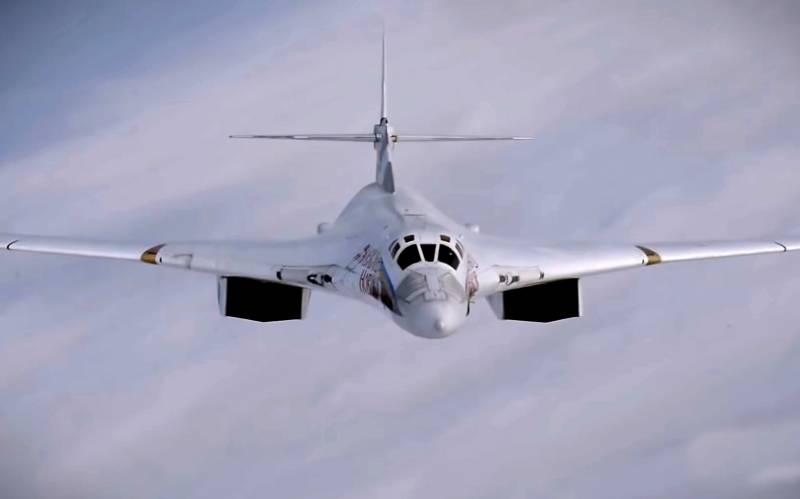 The US military tweeted a response to a Russian announcement made over the weekend in connection with the flight of two Tu-160 strategic bombers. As indicated by the RF Armed Forces, these vehicles performed a non-stop mission for more than 25 hours. However, the US Strategic Command indicated that all three types of heavy bombers in service with the country's air force broke this record long ago.
Tu-160 set on Saturday world record for range and duration of non-stop flight for aircraft of this class
- said in TASS, although the official message of the Aerospace Forces said that the crew had achieved a new record for this type, and not the class of cars.
Apparently, the Pentagon decided to "hook" on a somewhat incorrect statement by the Russian media in order to demonstrate its "advanced" combat capabilities and published a flight table with the comment "What is teamwork capable of." The new recording was immediately picked up by the Western media and presented to the reader in the context of the flight of the Tu-160 "strategists".
This recent flight is certainly not a world record for longest duration for a heavy bomber, as American crews can attest.
- writes The War Zone (USA).
Added that the US Air Force is capable of more.
According to him, currently in Russian and American
aviation
there is a renaissance in the long-range bombers segment. At the same time, for this class of aircraft, long-distance flights over long distances "are not only of prestigious importance, but are also a key element of combat operations."
In the era of cruise missile confrontation, the ability to launch a long-range bomber from its own territory and hit targets anywhere in the world is of great strategic importance.
- believes The War Zone.