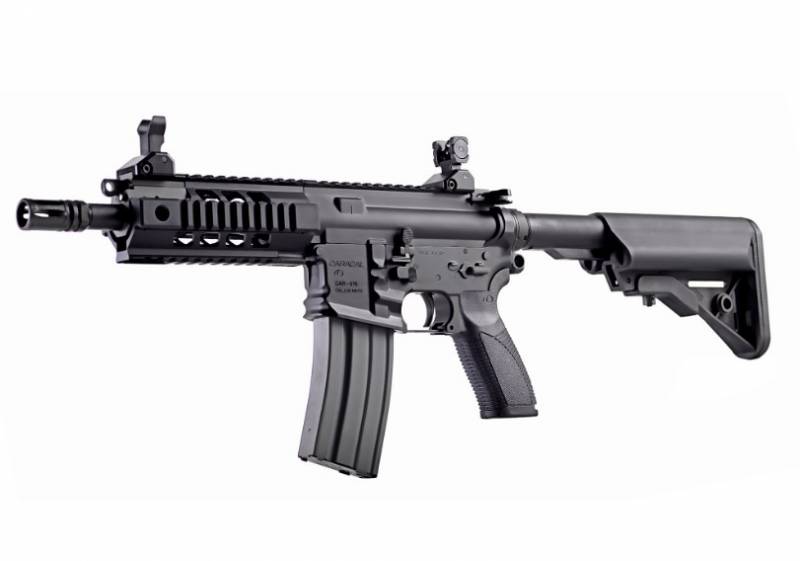 Small arms production company
weapons
Caracal, headquartered in the UAE, said Monday that it is committed to the Make in India initiative to accelerate the delivery of nearly one hundred thousand CAR 816 assault rifles. Sites, facilities and local partners have already been selected to begin immediately to the release of weapons.
The Indian Army assault rifle manufacturer was selected by the country's Ministry of Defense in 2018.
More than 20 percent of the CAR 816 components are already produced in India, and now Caracal is committed to making all rifles in the country in accordance with the Make in India principle. As part of this initiative, the company will also provide technology transfer.
Caracal said it has already surpassed the competition in performance and performance by winning a tender two years ago, and is now reaffirming its commitment to a fast track order for India within 12 months.
In 2018, Caracal was awarded a contract to supply the Indian Army with the CAR 816 after going through a rigorous selection process.
- said the chief executive officer of Caracal Hamad Al Ameri.
At the same time, the main Indian requirement was the production of rifles in Indian territory. A company from the UAE decided to fulfill this requirement.
CAR 816 is an assault rifle chambered for NATO 5,56x19 mm. The Indian army plans to replace the 9mm Sterling submachine guns with these weapons. CAR 816 boasts higher bullet velocity and reduced weight.