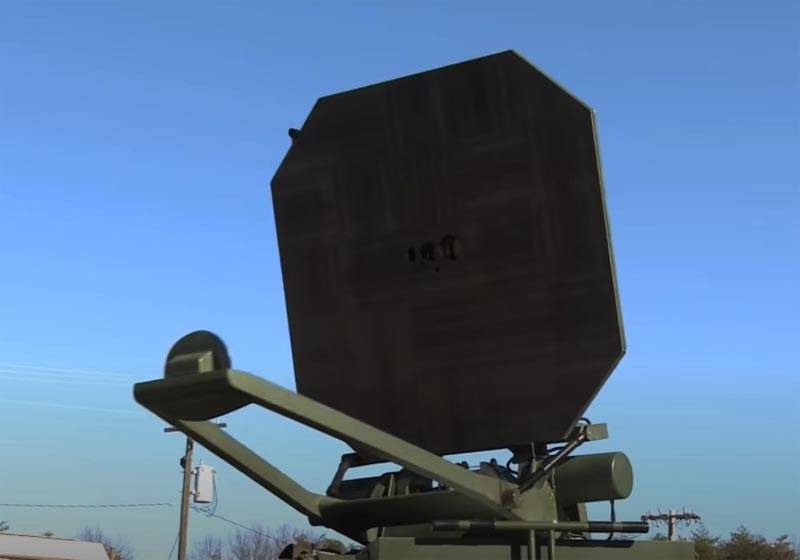 Western media publish materials that provide some details on the dispersal of demonstrators gathered in front of the White House as part of the Black Lives Matter protest movement. An article by columnist Kjetil Hanssen of the Norwegian newspaper Aftenposten recounts an episode that is receiving close attention, including from representatives of the US Congress and human rights activists.
The statement is given by Major Adam de Marco, who is responsible for the technical equipment of the Department of the National Guard. De Marco stated that he received a letter from him in which he was asked about the availability
weapons
so-called controlled effects - ADS (Active Denial System). This weapon is often called electromagnetic, as it is capable of causing shock in people, acting in a certain range of electromagnetic waves (average frequency of about 95 GHz). The human skin absorbs the main percentage of such radiation, which leads to the appearance of sharp pain, from which the person's actions cease to be controlled by him. Often exposure leads to burns, mental health problems. The United States does not hide that the main purpose of such weapons is to disperse the crowd.
Major DeMarco said that he received a letter from the commander of the DC military police about the ADS in his possession. It is also stated that the use of ADS, which in the States itself is called "Goodbye weapon" (due to the fact that the crowd simply begins to scatter), was part of a plan to clear the central park of supporters of "Black Lives Matter".
Now the Major of the US National Guard was summoned to Congress, where he gives an explanation as to whether an electromagnetic weapon was used in Washington, and if it was used, what consequences it led to.
Meanwhile, in the United States, eyewitness statements are cited that a certain "car that appeared in the central part of Washington had a stunning effect - thousands of people scattered in just 20 minutes." It is speculated that it could have been an ADS machine.
In this regard, the question arises: is it not time for the Russian parliament to urgently adopt a resolution on the introduction of anti-American sanctions for human rights violations due to the use of electromagnetic weapons by the US security forces against civil society? And there is no need to wait for evidence of its application ...