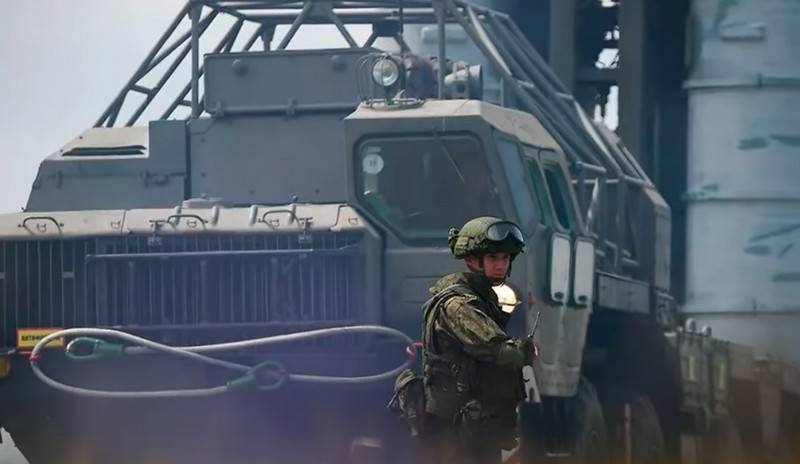 Russia has developed a new
weapon
which makes all American nuclear missiles and bombs obsolete. We are talking about the S-500 anti-aircraft missile system. The Chinese edition Sina writes about this.
Compared to the United States, Russia rather quickly re-equipped with new air defense systems, replacing the S-300 air defense systems with the S-400. These anti-aircraft systems are capable of intercepting missiles and fighters at all levels, and placing them in a bundle of short-range anti-aircraft systems provides cover for the S-400 from strikes. To date, the S-400 is considered the best air defense system in the world, which even Turkey bought it by donating the fifth generation F-35 fighters.
However, in Russia they have created an even better complex - the S-500. The new system has a significantly improved firing height, which is twice that of the American THAAD. The Russian anti-aircraft system is capable of destroying satellites in Earth orbit and calmly intercepting US-fired ballistic missiles.
The S-500 system has already successfully intercepted meteorites in Earth orbit several times, and it has a fairly good hit rate and damage. At least American missiles have no chance to overcome this air defense system.
- claims the publication.
According to the Russian military, the S-500 air defense system has already entered the stage of adoption and will soon begin to enter the troops. According to the Russian pace of deployment, by about 2025, two or three brigades will be formed in the Russian troops, fully equipped with the latest S-500 air defense systems.
After Russia begins to re-equip with a new anti-aircraft system, most likely it will put the S-400 air defense system on the international market at a lower price. Iran and other countries will be able to buy this air defense system, which will significantly increase the pressure on NATO, and especially on the United States.