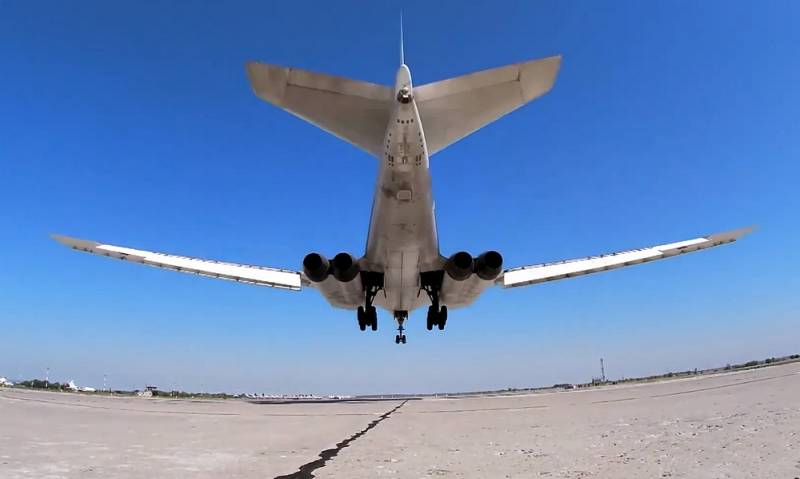 Tu-160 VKS RF
The appearance of American strategic bombers B-52H Stratofortress near the borders of Russia has been happening more and more recently. US Air Force "strategists" are passing in close proximity to the Russian borders over the Baltic, in the Kuril Islands region, recently they were flying to the Crimea, flying over Ukraine. On the eve of the strategic bombers of the American Air Force again approached the borders of the Russian Federation - over the Black Sea.
The peculiarity of the situation, which emerged the day before, is that yesterday Belarusian President Alexander Lukashenko arrived in Sochi on a visit. American attack aircraft, which took off from the Fairford airbase in Britain, at one of the stages of their route approached a distance of only a few hundred kilometers to the Sochi residence of the President of Russia "Bocharov Ruchei", where at that moment Vladimir Putin was meeting with his Belarusian counterpart ...
By and large, US Air Force strategic bombers posed a serious threat over the Black Sea. And their very appearance in this region looks like a real provocation.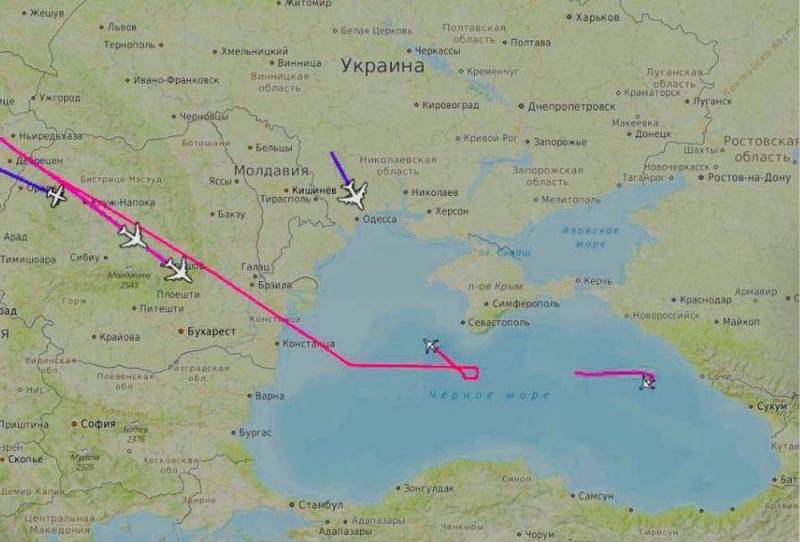 It is noteworthy that for a kind of restoration of aviation parity on the same day, strategic missile carriers Tu-160 of the Russian Aerospace Forces were raised into the air. Russian "strategists" who were escorted by MiG-31 naval interceptor fighters on certain sections of the route
aviation
Russian Navy, headed for the North Atlantic. Norwegian Air Force fighters were forced to take off on the course to escort them.
Information resource
"The reporter"
, linking the appearance of the B-52H over the Black Sea and the flight of the Tu-160 over the North Atlantic, writes that Russian strategic bombers, in fact, demonstrated to Washington and London their readiness to respond to the threat posed to the Russian leader by the US Air Force. The fact is that a pair of Tu-160s approached such a distance to the British Isles, which allowed them to "reach" with their weapons both to the said Fairford airbase in Gloucestershire, and to London - with its residences of the royal person and the Prime Minister.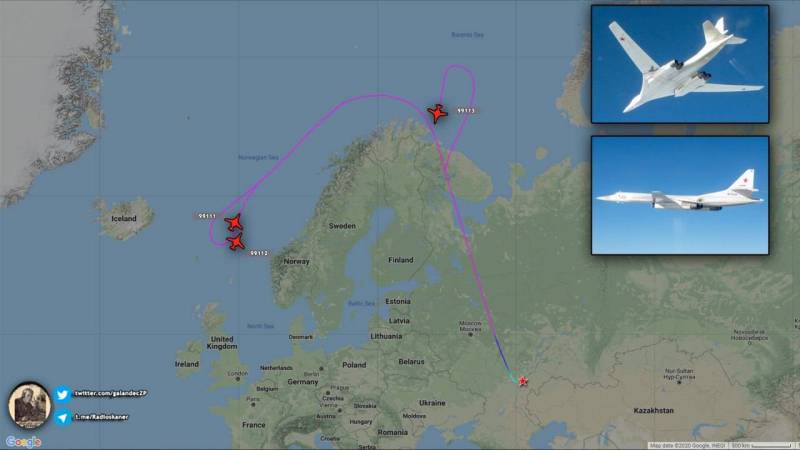 This is an eloquent hint from Russia that continues to view the world as unipolar that they are wrong.
Video of the interception of a B-52H Stratofortress over the Black Sea (Russian Ministry of Defense):