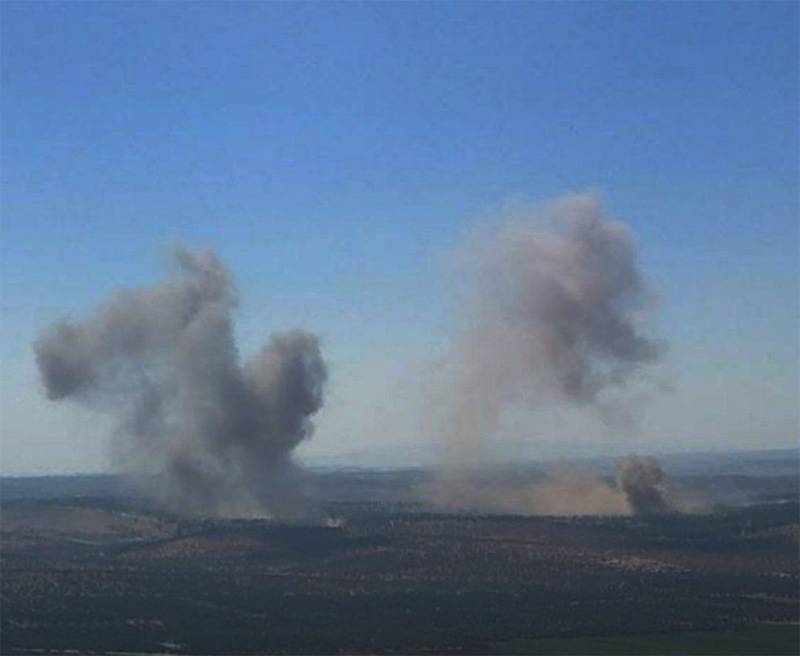 Lebanese news outlet Al-Masdar writes that
aviation
The Russian Aerospace Forces conducted the largest recent operation against militants in the Syrian Arab Republic. According to the indicated source of information, air strikes were carried out on the positions and fortifications of the militants in the province of Idlib - not far from one of the Turkish "monitoring points".
AMN reports that Russian military aircraft have targeted militant fortifications northwest of the town of Maaret al-Nuuman.
Reports from Syria report the destruction of a jihadist military camp.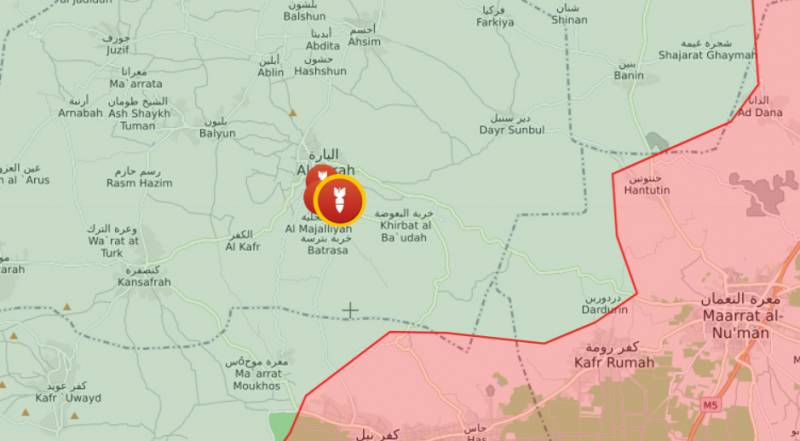 Earlier in reports from Idlib it was said that the militants are engaged in the creation of a real fortified area near the village of Al-Barah.
It also announced strikes to the northwest of the administrative center of the province of Idlib - the city of the same name.
# فيديو لاستهداف الطيران الحربي الروسي مناطق في شمال غرب مدينة # ادلب بعدة غارات جوية.# سوريا # ادلب pic.twitter.com/KuSV7EwQmW

- عبدالرّحمن الحريري (@ AbdHar93) September 15, 2020
Meanwhile, information resources controlled by the militants are publishing statements claiming that the positions of the "anti-Assad coalition" have been attacked using ballistic missiles allegedly fired from the Khmeimim airbase.
The Russian defense department has so far not commented on publications about strikes against militants in Idlib. The CAA also does not confirm information about the participation in the operation of aircraft of the Russian Aerospace Forces at the moment.
Against this background, from the Syrian province of Haseke, there are reports of an emergency landing of the American AH-64 Apache helicopter. There is no data on what exactly the emergency landing may be associated with - with a technical malfunction, pilot error or a blow to the rotorcraft.