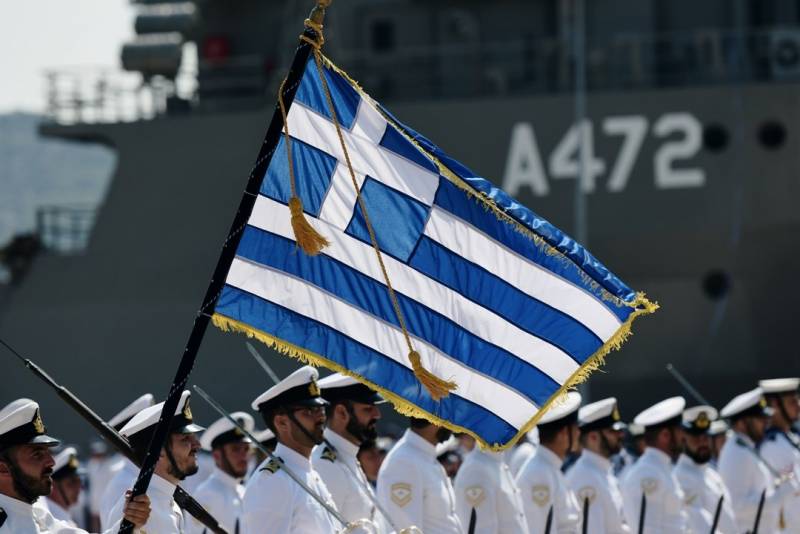 Greek Prime Minister Kyriakos Mitsotakis made a statement on the need to increase the country's combat potential. Greek Prime Minister says the country needs strengthening
aviation
and the naval component.
Kyriakos Mitsotakis, while on a working trip in Thessaloniki:
It's time to strengthen our military forces. To do this, we will purchase 18 Rafale and 4 helicopters from France. We will also purchase four frigates for our Navy. We will increase our armed forces by 15 thousand people. This is an important program for the formation of a renewed national shield.
These statements from the Greek prime minister came against the background of the aggravation of the situation in the eastern Mediterranean. Greece believes that Turkey is violating the agreement by carrying out "unauthorized activities in the area of ​​the Greek islands." Turkey's attempts to start exploration and production of hydrocarbons are considered these "unauthorized actions" in Athens.
French Defense Minister Florence Parley welcomed Greece's choice of French weapons.
Meanwhile, Europe states the following: for the first time in recent years, one NATO state is arming itself against another state of the bloc, without hiding it. Brussels considers the aggravation between Greece and Turkey "a new challenge to North Atlantic unity, NATO unity."
In Turkey, they say that France "unconstructively takes a position to support Athens."