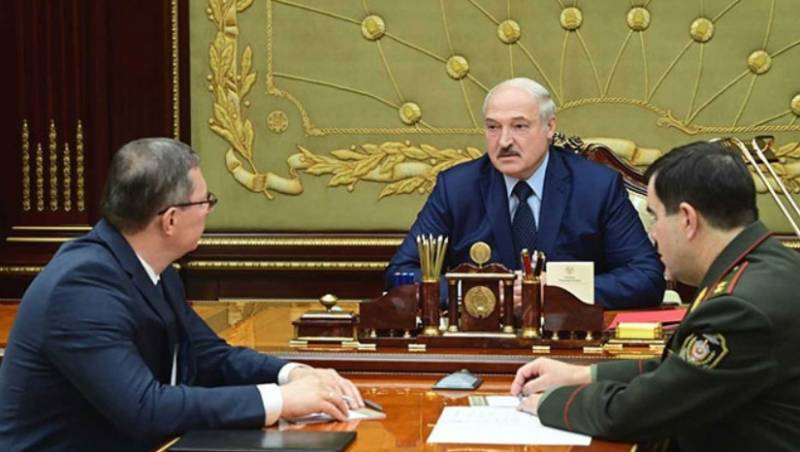 An active discussion of the interview that Alexander Lukashenko gave to Russian journalists before his visit to Russia continues. Various topics were discussed. One of the key issues is the situation in the republic after the presidential elections.
According to Lukashenko, some opposition leaders, taking people to the streets, insist on leaving the Collective Security and Defense Organization (CSTO). Such slogans really sounded. Lukashenko notes that along with the withdrawal from the CSTO in Belarus, pro-Western forces will begin to promote the republic's entry into NATO.
President of Belarus:
This will lead to the fact that first NATO will start supplying trash to Belarus under the guise of
weapons
, which, among other things, will cost five times more than the weapons we buy in Russia.
According to Alexander Lukashenko, in such a situation Belarus will lose its army.
Lukashenko added that Russia will prevent the republic from joining the North Atlantic military bloc. And if the plan of those who today act in the interests of the West is being implemented, then, according to the President of the Republic of Belarus, this may lead to the fact that Belarus will turn into a center of military operations in Europe - NATO military operations against Russia.
It should be recalled that today Svetlana Tikhanovskaya addressed the Russians from Lithuania, urging them "not to believe lies and propaganda."