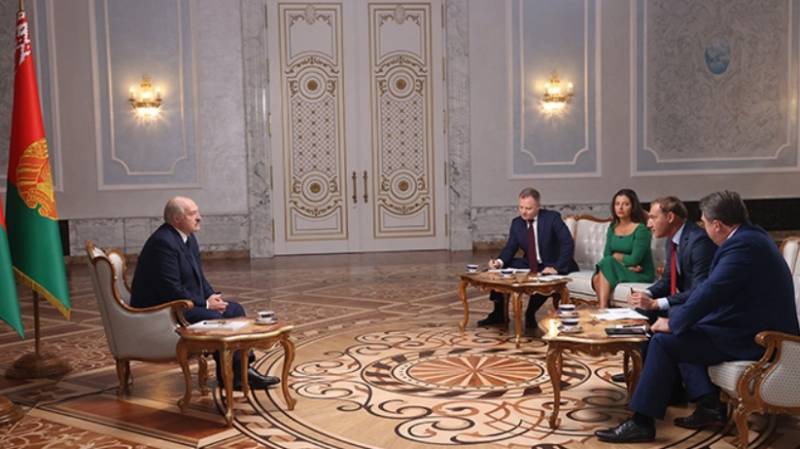 Russian journalists have been invited to Minsk to meet with the Belarusian president.
Some excerpts from the conversation with Alexander Lukashenko are published in his
Telegram channel
journalist Roman Babayan.
One of the questions addressed to Lukashenka concerned his recent appearance in a bulletproof vest and with a machine gun in his hands. With small
weapons
not so long ago, not only the President of the Republic of Belarus, but also his son appeared in front of the cameras.
Answering this question, Alexander Lukashenko said that by appearing with weapons in his hands he wanted to show that he was not going to flee from Belarus anywhere and was ready to defend his country.
Alexander Lukashenko also announced that he intends to continue work on integration with the Russian Federation. For further integration, according to the President of Belarus, it is necessary to make sure that the already created unified institutions of the Union State work.
Lukashenko on the coordination of protests in Belarus via Telegram channels:
We know who is behind these channels. They are Americans.
According to the President of the Republic of Belarus, "their main goal is not Belarus, but Russia."
Lukashenko:
So don't be relaxed.
Those same shots of Lukashenka with a gun: