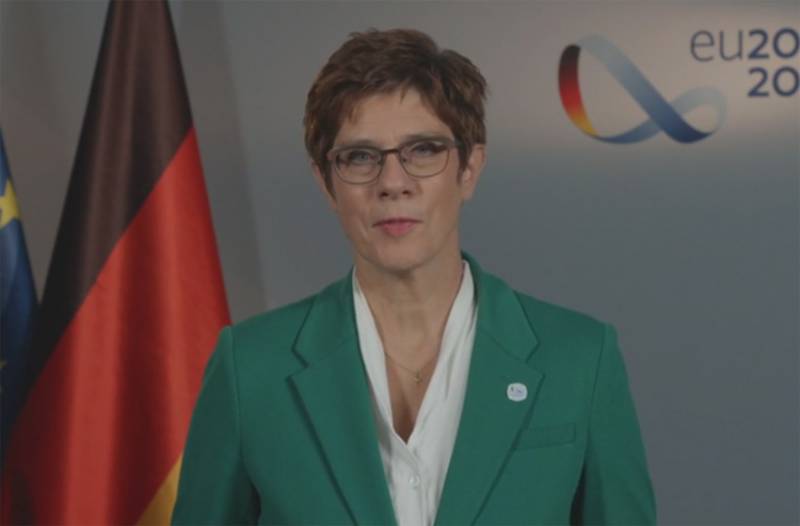 To determine the professional competence of the Minister of Defense of a country in the world today, his judgments regarding the use of chemical
weapons
... Among the defense ministers of the countries of the world, which clearly do not differ in professional competence, is also the head of the German military department Annegret Kramp-Karrenbauer.
According to the German official, the Bundeswehr "received evidence of the use of chemical weapons against Russian opposition leader Alexei Navalny."
German Defense Minister:
The proven use of chemical weapons raises serious questions for the Russian authorities. Our next steps will depend on Moscow's actions.
Kramp-Karrenbauer said she was ready to discuss the introduction of anti-Russian sanctions, including sanctions against the Nord Stream 2 gas pipeline. According to the Minister of Defense of Germany, she "did not hide before that" SP-2 "does not belong to Germany's favorite projects," from her point of view.
The statement about the "proven use of chemical weapons" against a person who eventually survived, on whose body and in the analyzes of which initially no traces of toxicants were found by three laboratories, sounds strange. An even greater reason to doubt the competence of the German Minister of Defense is given by the fact that Ms. Kramp-Karrenbauer actually suggests believing in a certain selectivity of the actions of chemical weapons. It turns out that only one person turned out to be "amazed", who at the same time contacted dozens of different people, including airport employees, plane passengers, and in the end contacted family and friends.