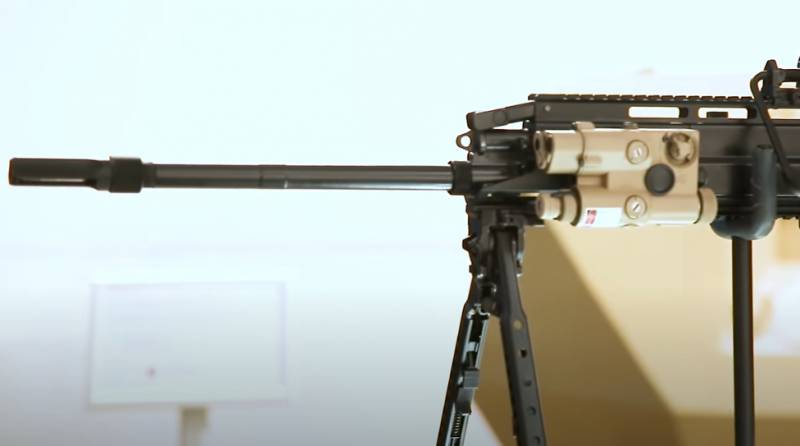 The exhibition within the framework of the international forum "Army-2020" turned out to be rich in novelties. Among others - new items in the field of small arms
weapons
, including machine guns.
One of the novelties presented at the exhibition was the Kalashnikov light machine gun with ammunition feed belt, which deserves special attention. This is RPL-20. The caliber of the presented small arms is 5,45x39 mm.
The belt of the RPL-20 light machine gun is attached through a special receiving window, while being in a special pouch. The model presented at the exhibition is equipped with an optical aiming system, has a folding stock, which, as reported, is comfortable when firing while ready, both lying and standing.
A specialist from the Kalashnikov concern notes that such a machine gun has minimal recoil, which is important when firing intensively.
A detailed description of the RPL-20 with its capabilities and characteristics in the story on the YouTube channel Lazarev Tactical: