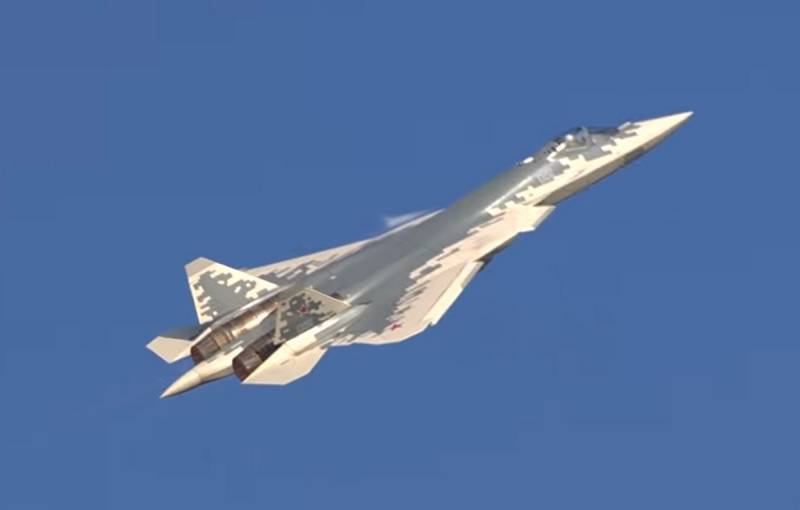 Russian fighters of the fifth generation Su-57 will receive special covers that completely hide the aircraft from electronic reconnaissance means and protect them from bad weather. Deliveries are scheduled to begin in 2021.
"News"
with reference to the Ministry of Defense and the Defense Industry Complex.
As the newspaper writes, the covers for the Su-57 will be made of polymers that reflect the radar signal. A set of a dozen separate covers will be supplied for each aircraft - for wheels, for the lower, central and rear fuselage, wings, cockpit, nozzle, stabilizers, air intakes and other parts of the structure. Deliveries are planned to begin in 2021, in the period 2021 - 2022, eight sets will be produced and delivered, then their number will increase. Preliminary deliveries of covers will be carried out until 2028.
Besides the fact that the new covers will shelter aircraft from reconnaissance means, they will also protect fighters from bad weather well. Considering that the latest fighters have antennas, sensors, optical and electronic systems located on the wings and fuselage, such protection will come in handy, saving coverage and electronics.
New covers will completely hide the outline of the aircraft, making it impossible to identify them on satellite and
aviation
pictures, as well as hiding from electronic reconnaissance equipment while parking on the ground outside protected hangars.