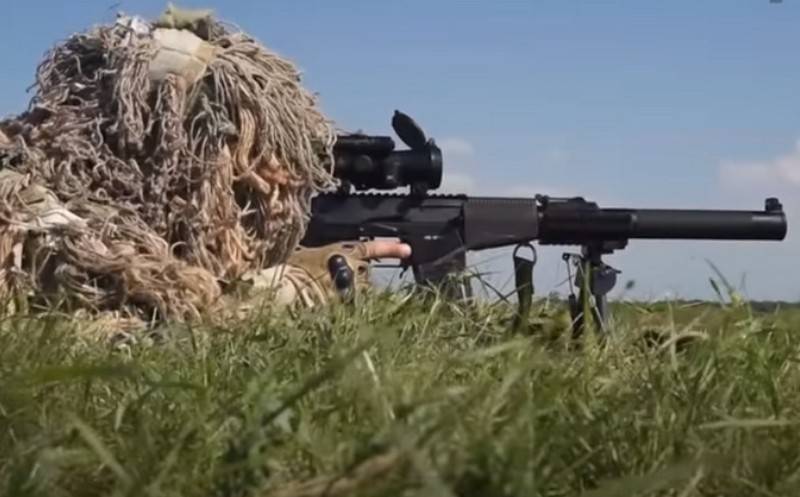 A batch of new modernized VSSM "Vintorez-M" sniper rifles entered the reconnaissance units of the combined arms army of the Eastern Military District (VVO) stationed in the Amur Region. The press service of the district reports.
The press service did not specify the number of sniper rifles that entered service with the scouts. Units, which received modernized rifles, will soon carry out zeroing
weapons
.
It is reported that instead of the PSO-1 sniper sight, the new Vintorez-M received a modern unified night sight "Invisible". In addition, the barrel life of the sniper rifle is doubled.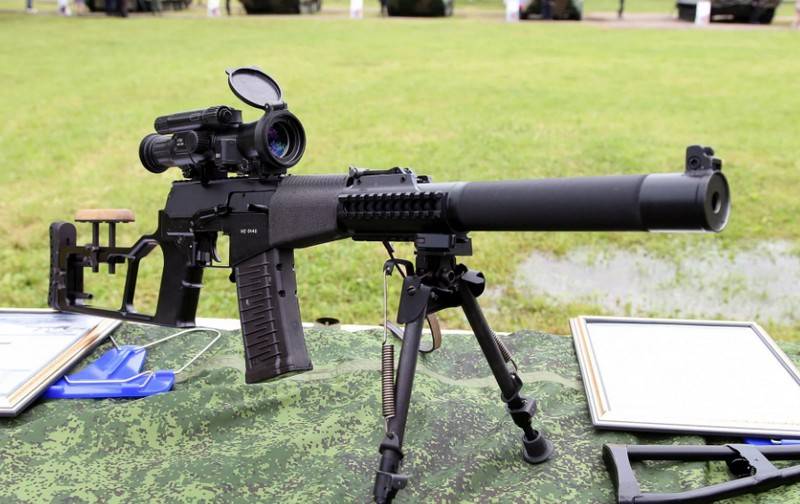 The fact that the VSS Vintorez silent sniper rifle, which received the name VSSM Vintorez-M after modernization, went into production at the Tula Arms Plant (TOZ), was reported on July 1 last year. The new ВССМ differs from the basic model with a doubled barrel resource, new magazines with increased capacity, as well as new interfaces such as Picatinny rails for mounting sights and other accessories.
The base model of the Vintorez Air Force was developed by the Central Research Institute for Radio and Nuclear Engineering of the city of Klimovsk and is being manufactured at the Tula Arms Plant since 1987. 9 mm caliber rifle is designed to conduct silent and flameless shooting at a distance of up to 400 meters (sighting).