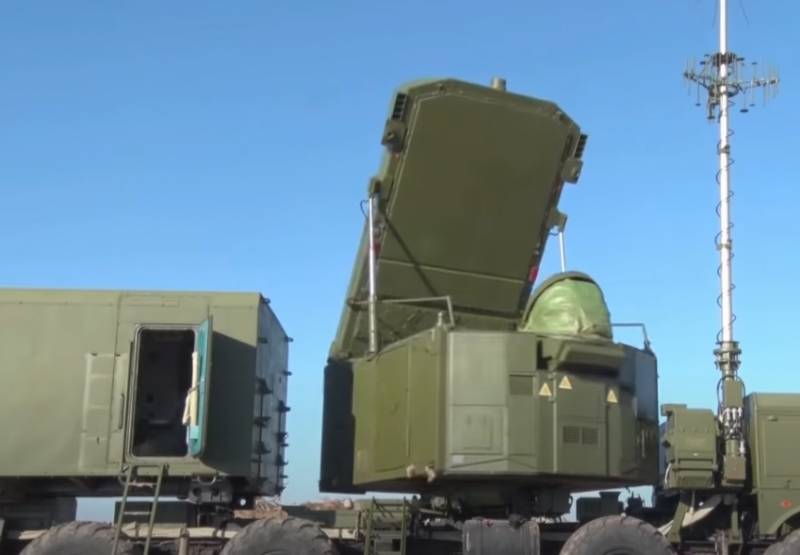 In the Polish media, materials are published that are dedicated to testing and the imminent adoption of the latest S-500 anti-aircraft missile systems into service by the Russian army.
In the material of the publication Defense24 it is said that while "tests of the simplified configuration of the S-500 Prometheus" are being carried out.
The Polish author refers to representatives of the Russian government, including Yuri Borisov, who made a statement at the Army 2020 military-technical forum.
The Polish publication says that earlier, Russian Defense Minister Sergei Shoigu announced the start of deliveries of S-500 air defense systems to the troops in 2020.
From the article:
However, in February of this year, Russia's hopes were dispelled by Deputy Defense Minister Alexei Krivoruchko, who announced that the introduction of a new air defense system for mass production of troops would not begin until 2025.
Polish interest in the S-500 "Prometheus" theme is connected, among other things, with Warsaw's desire to buy a batch of fifth-generation F-35 fighters from Washington. The potential deployment of the S-500 "Prometheus" air defense system near Kaliningrad can nullify the effectiveness of Poland's likely acquisition of American fighters, which will also cost a round sum for the Polish treasury.
Here are some comments from readers of the Polish media.
Nice marketing name "simplified version". Anyway, if you trace
history
the creation of the S-400, it was exactly the same before, and today, 20 years after it entered service, the S-400 still does not have missiles that were supposed to make it a long-range system.
What 20 years of the S-400 being in service with the RF Armed Forces are we talking about? The complexes were put into service with Russian air defense units and formations in 2007. And how can a Polish reader have accurate information about what the S-400 systems are?
Other comments not without an attempt to offend Russia:
Most likely, they will work like the S-300 in Syria.
The strength and power of Russia is an empty shell.
But if it's a dummy, why does NATO and Poland itself react violently, for example, to Russia's deployment of missile systems in the Kaliningrad region?
Other comments:
Aren't those who laugh at the Russian
weapons
, trolls who are trying to make people believe that there is nothing Russia can do.
By making fun of someone or something, we achieved the title of world champion. At the same time, it all looks like we ourselves are standing without pants in the rain.