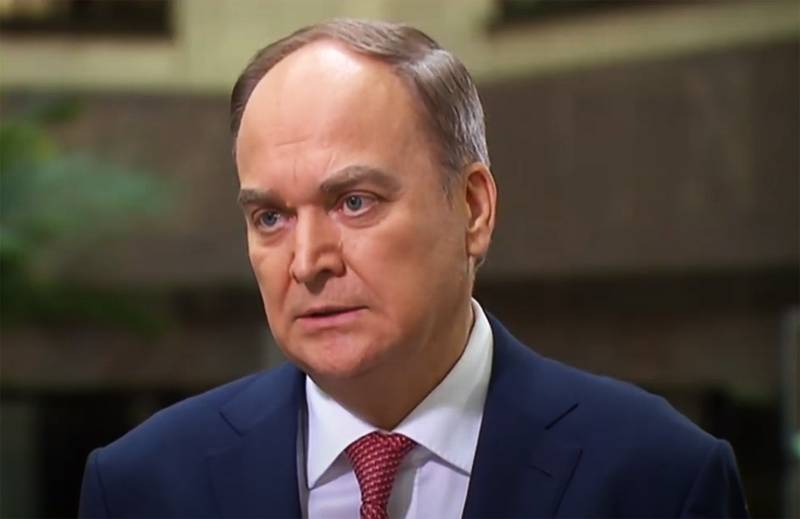 The Russian Embassy in the United States of America has commented on the sanctions that Washington decided to impose on five research institutes of the Russian Defense Ministry.
We are talking about getting into the list of the American Ministry of Commerce research institutes, among which, for example, the 48th Central Research Institute of the Ministry of Defense of the Russian Federation. Specialists of the 48th Institute of the Main Defense Department of Russia are engaged in, among other things, work on the creation of a vaccine against coronavirus infection. Such work is carried out by the 48th Central Research Institute in close contact with the center of Gamaleya.
The United States announced that Russian research institutes "are developing a chemical
weapons
».
Russian Ambassador to the United States Anatoly Antonov published a note on the Facebook social network, in which he said that Washington did not even bother to present specific facts on the basis of which the sanctions were imposed. And according to the established American tradition, the United States does not provide evidence either.
Antonov:
It (US notice) puzzles us. No evidence was presented. Familiar phrases are used, such as "there is good reason to believe".
The famous version of "highley like", under which any sanctions are now being brought in the West.
The Russian ambassador noted that back in 2017, the Organization for the Prohibition of Chemical Weapons (OPCW) confirmed the elimination of all chemical weapons in Russia. By that time, Russia had also helped eliminate the chemical weapons of the Syrian Arab Republic. And then the OPCW received the Nobel Peace Prize.
Against this background, as Anatoly Antonov emphasized, it is the United States that remains a power that is still in no hurry to liquidate its huge stocks of chemical weapons.
Russian ambassador:
We call on the American side to stop looking for problems where they do not exist and to make every effort for the earliest possible chemical demilitarization.
Medical experts, commenting on the situation, note that the imposition of sanctions against an institution that has made significant efforts to obtain a vaccine against coronavirus looks at least as an "incredible oddity" on the part of the United States.