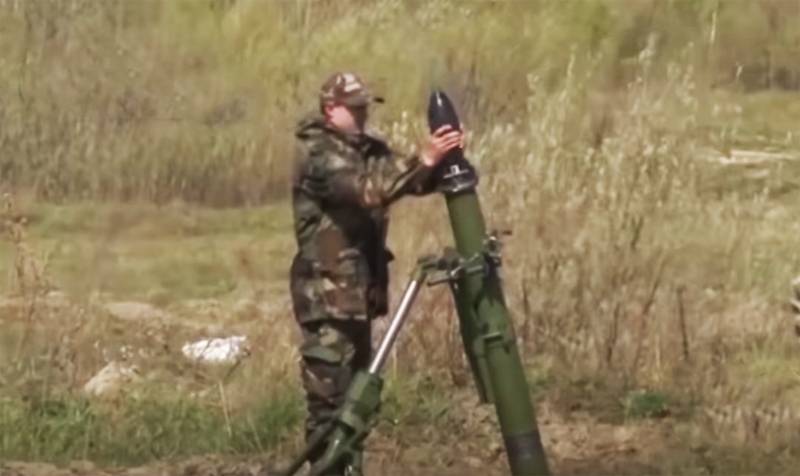 In Ukraine, the scandal with the purchase of mortars once again showed itself. Earlier, the scandal was associated with the purchase of the Molot mortars produced in Ukraine from the Mayak company - as it turned out, this
weapon
is of poor quality and may explode when fired.
Now, against the backdrop of ongoing tests of the Ukrainian 120-mm mortar "Buchard" from the Starokramatorsk Machine-Building Plant, the Ministry of Defense of Ukraine decided to purchase mortars from Bulgaria. It is reported that they plan to purchase a large batch of EM-120 mortars for the Armed Forces. These are mortars that are produced at the facilities of the EMCO company.
In fact, the word "produced" is not entirely appropriate here. The Bulgarian company, in fact, does not have its own technology and a full-fledged production base, so it is mainly engaged in the repair and alteration of old equipment. After this kind of alterations, mortars appear, which have now expressed a desire to purchase from the Ministry of Defense of Ukraine.
In Ukraine, they believe that the deal was lobbied by Deputy Defense Minister Oleksandr Mironyuk, who has a personal interest. Previously, he oversaw trade with Bulgarian partners in Ukraine.
The scandal is connected with the fact that EM-120 mortars are not in service even in Bulgaria itself, and also do not have international certification for export. But the Ministry of Defense of Ukraine, as they write in Ukraine itself, for some reason does not stop. As a result, Ukrainian experts considered that it could be a corruption scheme, according to which one low-quality mortar - "Hammer" - will be replaced by another, but from a foreign country and, possibly, at a higher price.