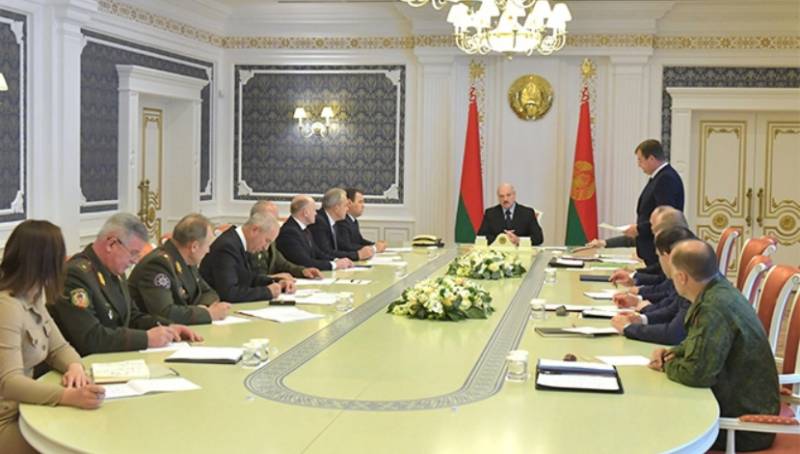 The well-known Russian political scientist Sergei Markov commented on the situation that is developing today in neighboring Belarus. We remind that protests continued in Belarus after the results of the presidential elections were summed up. The CEC of Belarus named Alyaksandr Lukashenka the winner with more than 80 percent of the vote and a turnout of about 84%. The protesters went to protest actions in different cities of the republic. The most aggressive thugs go into direct confrontation with law enforcement agencies, armed with stones, sticks, trying to erect barricades and arrange provocations.
Sergei Markov ponders what will happen in Belarus if the opposition succeeds in "toppling" Lukashenka. Markov notes that there is no doubt that "Russia is blamed for everything bad."
The Russian political scientist cites several likely outcomes if Alexander Lukashenko is removed from power. Here are some of them:
the government of Belarus will be flooded with foreigners according to the Ukrainian scenario, Belarus will leave the CSTO and the Eurasian Economic Union, relations with Russia will worsen, the entry of Russian citizens into the country will be at least limited, restrictions will begin in relation to the Russian language, the polonization (transfer to Polish jurisdiction) of large Belarusian enterprises, de-industrialization of the economy will begin, then - the Ukrainian scenario with the postponement or abandonment of traditional holidays - for example, May 9.
Against this background, Lithuania, Latvia and Poland mentioned by Markov announced the development of a "plan for Belarus to get out of the crisis." According to Lithuanian Foreign Minister Linas Linkevičius, it is necessary to discuss the possibility of a "strong European response", as the elections "were not free and democratic." Linkevicius announced that Belarus needs "new elections". Earlier, Lithuania and Poland announced their readiness to become "mediators in the negotiations between Lukashenka and the opposition".
In fact, this is an attempt to repeat the scenario of Ukraine in 2014. Then Poland, Germany and France declared themselves mediators in Yanukovych's negotiations with the opposition. And when the "opposition" took over
weapon
When provocateurs and ultra-right nationalists appeared in the center of Kiev, these "intermediaries" simply turned off their phones for Yanukovych.