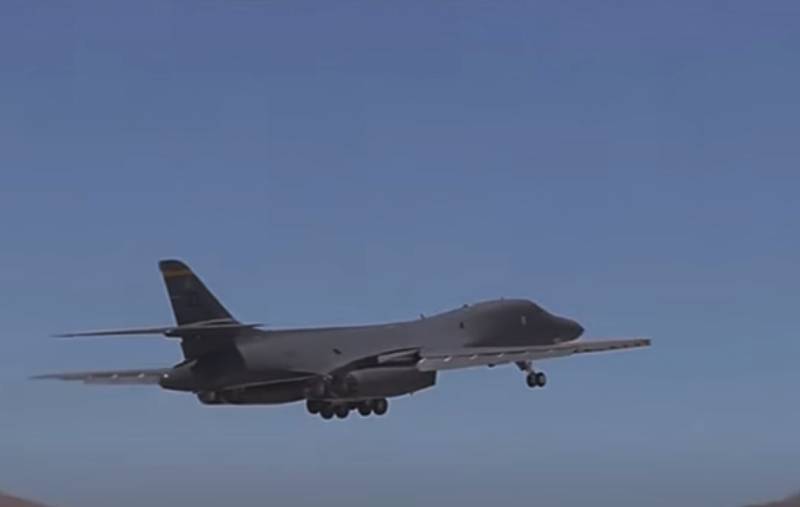 It was confirmed that three Russian fighters of the 1 ++ Su-4 generation were raised to intercept the American strategic bomber B-35B Lancer. The information is shared by the National Center for Defense Control of Russia (NTSUO).
According to the NTSUO, the US Air Force B-1B Lancer strategic bomber entered the airspace over the Sea of ​​Okhotsk. At the same time, it is emphasized that the American aircraft did not violate Russian air borders.
American combat
aviation
lately it has been increasingly becoming a "visitor" of the airspace over the Sea of ​​Okhotsk. At the same time, the flight there by the Americans is usually carried out in the airspace between certain islands of the Kuril ridge - so that the air borders of the Russian Federation are not violated. At the same time, with such flights, the United States is trying to make it clear that it is ready to challenge Russian sovereignty over the Kuriles, which makes Japan feel particularly positive.
In connection with the next entry of the US Air Force strategic bomber into the airspace over the Sea of ​​Okhotsk, experts are discussing the question of why it was necessary to raise three Su-1 fighters to intercept the B-35B Lancer?
One of the voiced versions is as follows: the American crew decided to demonstrate the power of the Russian military aviation, which is capable of forcing the bomber crew to change course. In the end, this is what happened: after the appearance of the Su-35 B-1B, the Lancer began to move further from the Russian borders. The American pilots got the Russian signal right.
In addition, it is noted that video recording was clearly carried out from the board of Russian aircraft, the recordings of which may soon be demonstrated by the Ministry of Defense of the Russian Federation. Such filming, in the event of new claims from the United States about the allegedly "unsafe" and "unprofessional" interception, may prove that the Pentagon's statements are extremely far from the truth.