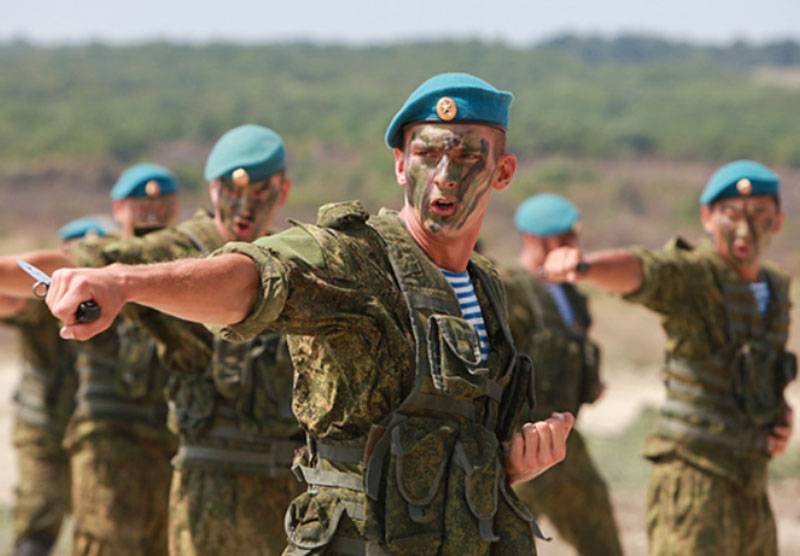 Today our country celebrates one of the brightest military holidays - the Day of the Airborne Forces. This is also the anniversary of the Airborne Forces - the 90th anniversary, because the starting point for the formation and development of the Airborne Forces in our country is the landing of the first landing on August 2, 1930. This event took place in Voronezh, which is now rightfully considered the Motherland of the Airborne Forces and bears the title of the City of Military Glory.
The first group of Soviet paratroopers performed parachute jumps from the Farman-Goliath aircraft. The landing was carried out on the outskirts (then) of Voronezh - about 2 km from the city, in the area of ​​the Klochkovo farm. The landing site was chosen with dimensions of about 600 by 800 m.The first jumps were carried out from a height of about 350 m.After a while, Nikolai Polikarpov's designs were dropped from the sides of the P-1 aircraft
weapon
, including rifles and light machine guns, and ammunition for the combat training mission of the first paratroopers.
The second group of parachutists jumped from the same Farman F.60 Goliath, but from a height of about 500 m.
In the course of that operation, the possibility was fully confirmed not only to land personnel with parachutes in a given square, but also to carry out their weapons after the landing. Based on the analysis of the data, the command clarified the possibilities for the landing of military personnel.
Today, the landing site of the first landing in Voronezh is considered truly sacred for each of the active servicemen of the Airborne Forces and veterans of the troops.
For 90 years, the Airborne Forces have become a formidable force. The servicemen of the troops took part in numerous armed conflicts, fulfilled their international duty, and fought against international terrorism. The blue beret of the Soviet / Russian paratrooper is recognizable all over the world, and the service in the Airborne Forces itself is prestigious and significant in terms of strengthening the country's defense capability.
Glory and pride. Monuments to paratroopers in Moscow - at the Central Museum of the Armed Forces: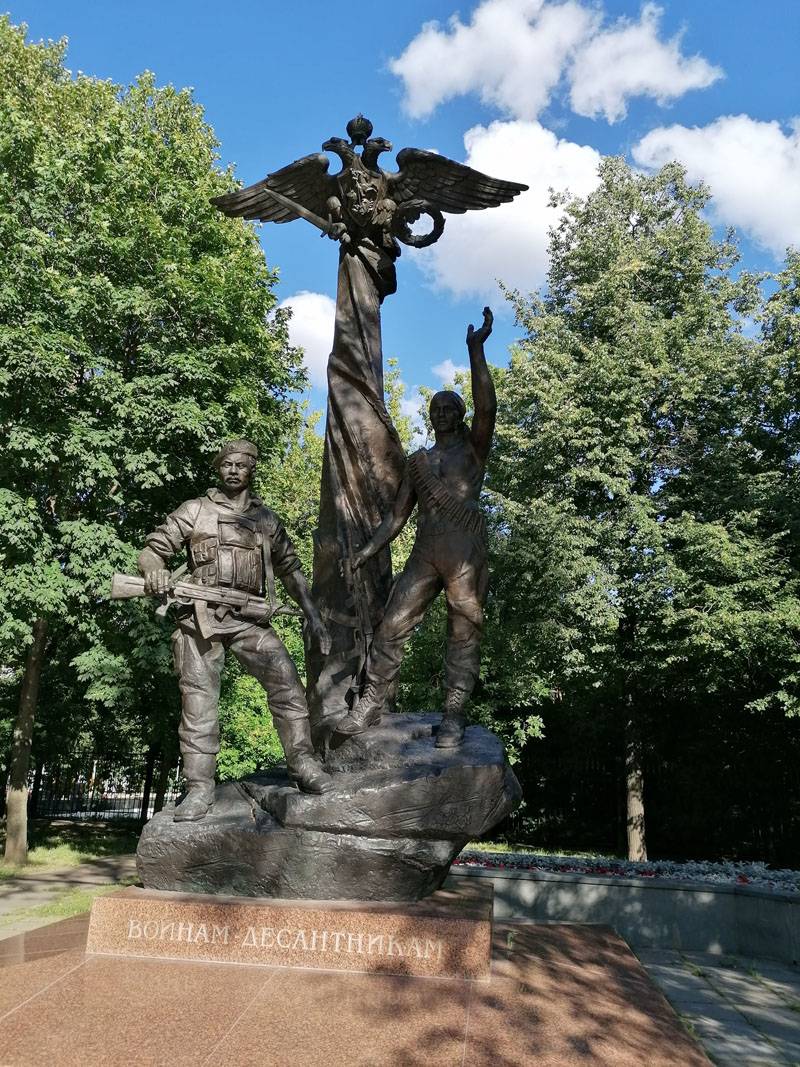 Voennoye Obozreniye congratulates paratroopers on their professional holiday!