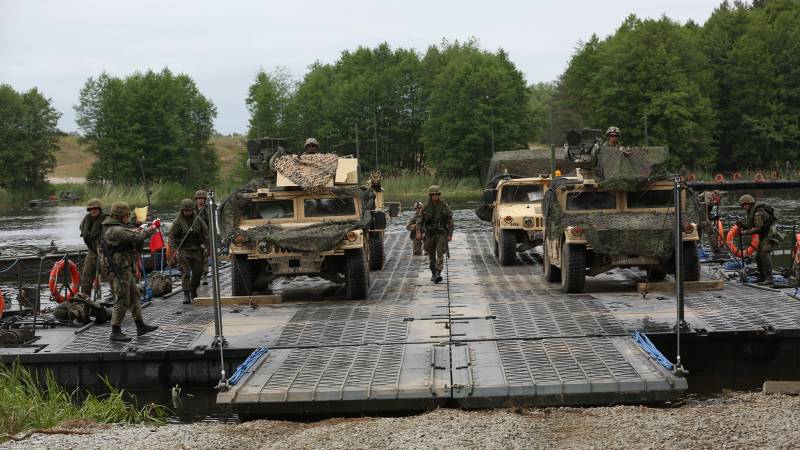 Against the background of Washington's decision to withdraw almost 12 troops from Germany and to transfer the headquarters of the European Command from the FRG to Belgium, the German reaction to what is happening is noteworthy. And German experts, politicians and members of the public react differently.
Rolf Mützenich, head of the Social Democratic faction (SPD) in the Bundestag, sharply criticized Donald Trump's decision:
Shouldn't our federal government reconsider its cooperation with the United States after what the US is doing? In my opinion, this should be done. In particular, cooperation in the field of armaments needs to be revised.
The CDU (Christian Democratic Union) of Germany said that the withdrawal of thousands of American troops from the FRG "is regrettable." The CDU notes that such steps lead to "misunderstanding in the coalition." And at the same time, they note that for Germany in Europe "there is still no adequate and affordable replacement for the security system that was built together with the United States."
In the meantime, the aforementioned Rolf Mutzenich notes that the United States should in this case "take care of the removal of its nuclear arsenal from Germany." According to the deputy of the Bundestag, "It's time for Germany to understand that there is no need to expect predictable and well-considered actions from Trump." A similar opinion is shared by the leader of the Green faction, Katrin Goering-Eckard:
It will be better if the Americans take out their nuclear
weapon
... They could even pick up nuclear weapons instead of their soldiers. And the withdrawal of troops today does not meet either German or American interests, striking a blow at the transatlantic partnership.
Supporters of the Green Party claim that the United States has long gone from partnership to the very real blackmail.
One of the comments:
What deals with the United States can we talk about today? They are constantly blackmailing us, and our government is still trying to present this blackmail as a partnership with the Americans.