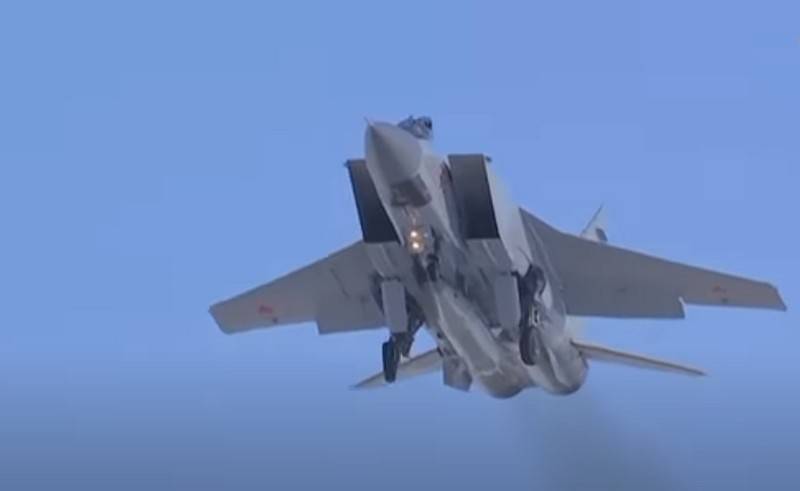 Russia can effortlessly destroy the Thule base radar by striking Denmark and NATO countries. For this it has a "superweapon" - the new Dagger missile, which is changing the entire balance of power in the Arctic region. This is the conclusion reached by the author of an article published in the Danish edition of Berlingske.
In his article, Emil Rottböll refers to the opinion of the military analyst of the Danish Defense Academy, Lieutenant Commander Anders Puck Nielsen, who stated that the Dagger missile was new
weapons
Russia, which the United States needs to find a counterbalance in Greenland. In his opinion, one Russian missile can destroy the Thule radar station, which is of great importance for NATO.
Thule radars are part of a missile shield, and in case of war, the Russians will definitely want to destroy them. And now they are practically not protected in any way, so the Americans have new tasks in Greenland.
- quotes the author of the words of a military analyst.
Anders Puck Nielsen also draws attention to the fact that the new missile is super-fast and leaves very little time for reaction in the event of a military conflict between the West and Russia.
At the moment, the situation is quite tense, there is a risk that erroneous conclusions will be drawn, something will go wrong and provoke an escalation
- the author writes.
The most likely region for conflict, despite claims that Russia is targeting the Baltics and Poland, is the Arctic, where Russia has many interests. The Russian army has a very strong position in this region, and the international community is hardly represented there.
If the US really starts sending warships to the Northern Sea Route to show that this is not about Russia's internal waters, (...) Russians will perceive this as an extreme violation of their sovereignty, and the situation could spiral out of control
- says the Danish military analyst.
Thus, Rottböll writes, Russia has military power in the Arctic and a missile capable of striking Denmark and NATO. The likelihood of a military conflict, in his opinion, is very high.