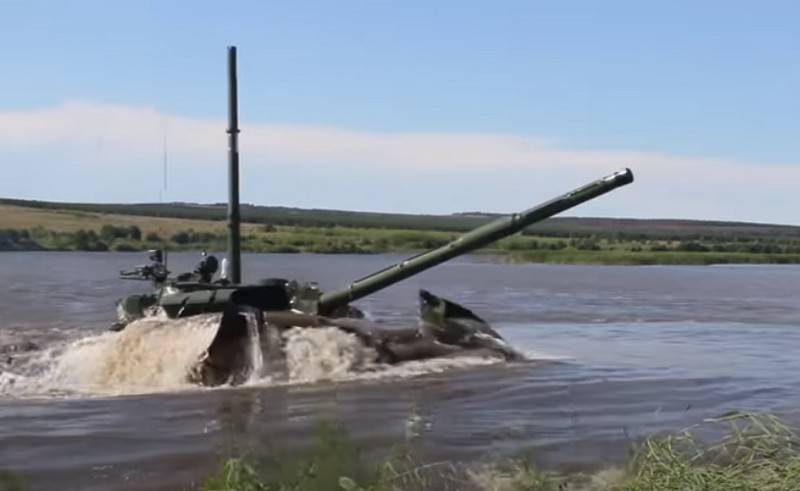 Exercises held in the Orenburg region, during which tankers worked out underwater driving
tanks
T-72B3, "impressed and shocked" the journalists of the Argentine publication Clarin. The video was posted on the YouTube channel of the Russian Ministry of Defense.
Reportedly, the staff of the Argentine publication drew attention to the video of the Russian military department with footage of underwater driving of T-72BZ tanks during the exercises of the Central Military District, held this month. An explanation to the video says that the tankers overcame a water barrier up to 5 meters deep. These shots impressed and shocked Argentine journalists.
It's amazing how a battle tank manages to completely disappear under water and then reappear on the opposite bank to continue its mission as if nothing had happened to it. This "shocking video" of the Russian Defense Ministry is "simply impressive."
- said the Argentines, calling the Russian T-72B3 tank "unprecedented lethal
weapons
".
At the same time, they compared the Russian tank to a submarine capable of performing combat missions on land.
Also, the authors of the article in the Argentine edition drew attention to the fact that under water the driver is guided only by instruments and commands from the shore, since "nothing is visible at the bottom." Air supply to the tank is provided by a special air duct installed on the tank turret.