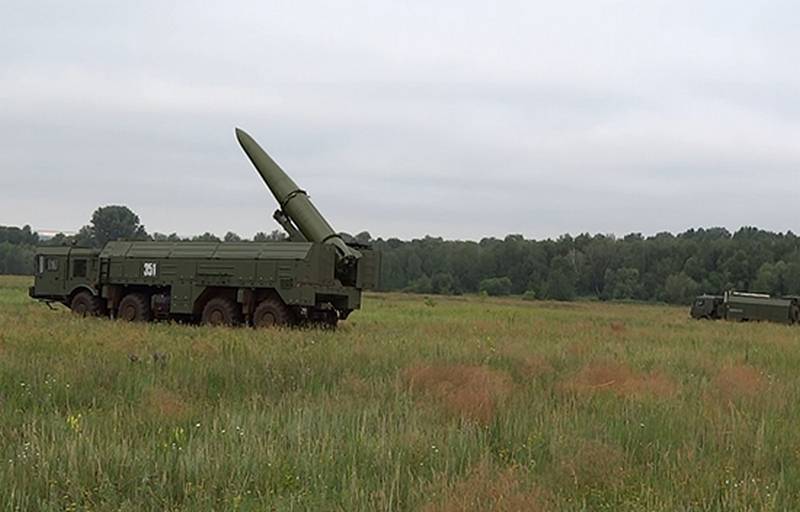 The Iskander-M operational-tactical missile systems (OTRK) will be used to attack amphibious assault forces and ships of a potential enemy. This was reported by Izvestia with reference to sources in the Ministry of Defense.
Rocket brigades of the ground forces, armed with Iskander-M missile systems, will be trained from this year on striking enemy ships and assault forces to cover the coast. This exercise will be included in the standard missile combat training program.
According to the Ministry of Defense, the Iskander-M OTRK located in the depths of the defense can receive target designations from
aviation
,
fleet
, reconnaissance and UAV. Thanks to automated command and control systems, information in real time will be received by the OTRK crews, which will be able to both reflect the landing of enemy amphibious assault forces and support the landing of their own.
The first exercises with "naval" Iskander firing took place during a surprise check of troops announced by the Russian President. OTRK deployed in the Kuban conducted electronic missile launches during a tactical exercise to repel the seizure of the Black Sea coast. During the firing, the OTRK crews conditionally destroyed the amphibious assault and military equipment landed on the shore from the ships.
Recall that in November last year, the Ministry of Defense announced the rearmament of ten missile brigades at the Iskander-M missile system and the formation of three more. The Russian industry produces two brigade sets of OTRKs per year.