The first batch of Su-35 fighters for Egypt took off from Komsomolsk-on-Amur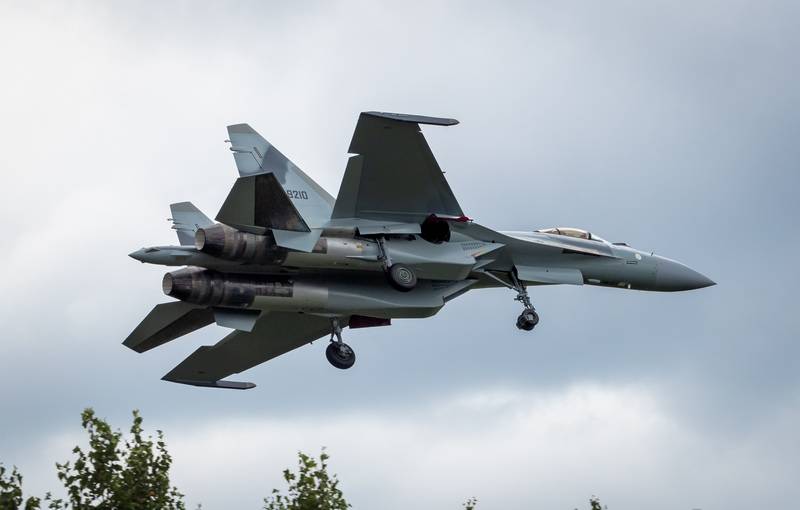 The first batch of Su-35 fighters for the Egyptian Air Force was assembled at the Komsomolsk-on-Amur Aviation Plant. The fighters took off from the manufacturer's airfield and headed to the European part of Russia, from where they will be delivered to the customer. This is reported by the bmpd blog.
Photos of the first five Su-35 fighters built for the Egyptian Air Force appeared on the Web, which made a stopover at Novosibirsk Tolmachevo airport during a flight to the European part of Russia. As can be seen from the photographs, there are no identification marks on the planes, but the tail numbers on the keels are marked from 9210 to 9214. No official comments have been received from the Ministry of Defense regarding these aircraft.
Earlier it was reported that the deadline for the implementation of the agreement on the supply of SU-35 fighters may be shifted to the right in connection with the coronavirus pandemic.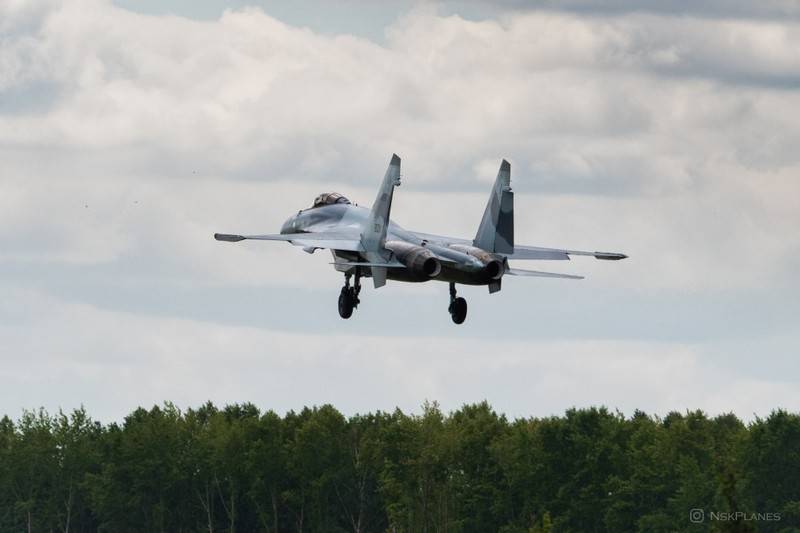 Recall that in 2018, Russia and Egypt signed a contract for the supply of "over two dozen" (most likely 24) Su-35 fighters worth $ 2 billion. In addition to the aircraft themselves, the delivery includes
aviation
means of destruction for the Su-35. The details of the signed contract were not disclosed.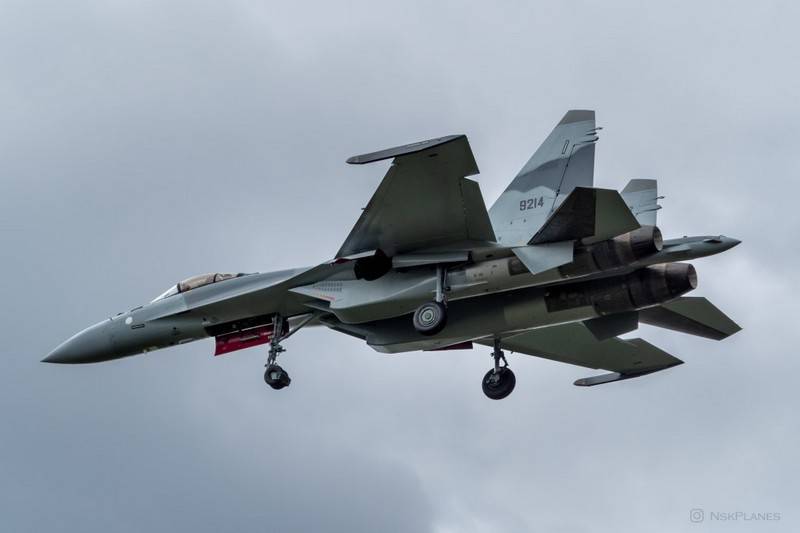 After receiving the first fighters, Egypt will become the second foreign buyer of the Su-35 after China, which received 24 aircraft in 2016-2018. Indonesia, which has signed a contract for the supply of 35 aircraft, may become another state that has received the Su-11 fighters. However, the contract is still in a "frozen" state. There is also information that Algeria ordered 2019 Su-14 fighters in 35, but it has not yet received official confirmation.