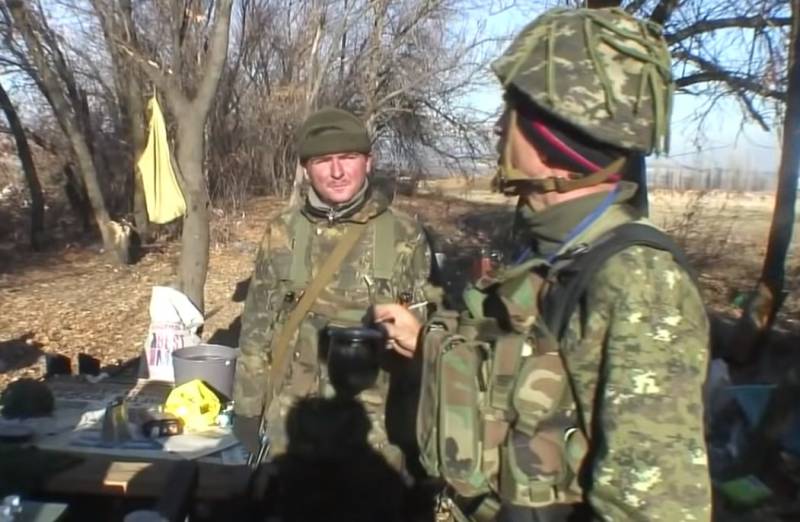 Ukrainian
news
The DailyUA portal, referring to UNN, reports 17 violations of the ceasefire by the defenders of Donbass for yesterday. The press service of the operation of the Joint Forces of Ukraine reported that the losses of the Armed Forces of Ukraine amounted to: one killed and one wounded in a day. According to the Ukrainian side, during this time, one soldier of the People's Militia was killed and two were injured.
As reported in the DailyUA with reference to yesterday's OSCE SMM report, in the area of ​​the Petrovskoye settlement, which is under the control of the DPR, unidentified persons opened fire from a small
weapons
on unmanned aerial vehicle monitoring mission. The drone returned safely to base.
The DPR office at the Joint Center for the Control and Coordination of the Ceasefire (JCCC) announced five violations of the silence by the Armed Forces of Ukraine. In the Donetsk direction, the Ukrainian military fired at the areas of the village of Vasilyevka and the Oktyabrskaya mine, and in the Gorlovka direction - the 6/7 mine and the Shirokaya Balka village.
The security forces opened fire on the Vasilyevskaya pumping station. Since the facility personnel managed to hide in shelters, no one was hurt.
The representative office of the LPR in the JCCC reported two violations of the ceasefire by the armed formations of Ukraine that occurred over the past day. The security forces fired at the village of Sanzharovka and the town of Donetskoye.