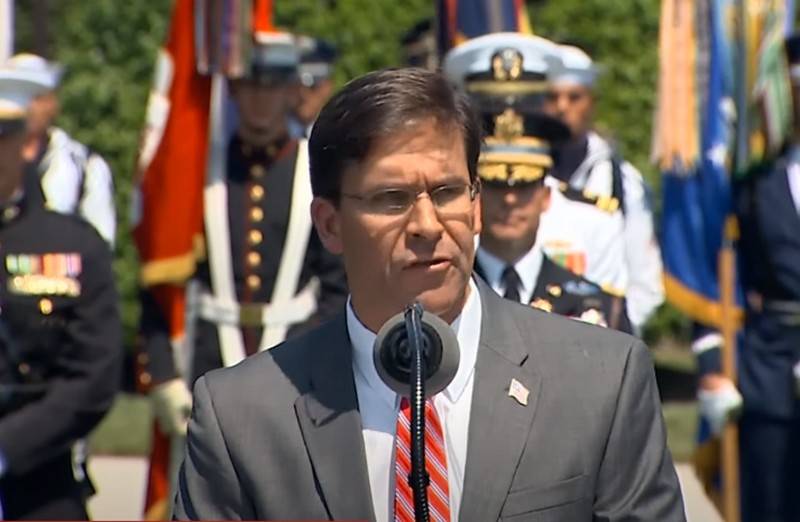 Today, the United States is superior to all potential adversaries in the field of nuclear
weapons
and intend to maintain this superiority in the future. This statement was made by US Secretary of Defense Mark Esper.
Speaking with General Mark Millie, Chairman of the US Chiefs of Staff, at a virtual meeting with US military personnel as well as Pentagon civilians, Esper said the US nuclear triad is the most combat-capable of any potential adversary. Esper stressed that the United States is constantly modernizing elements of the triad: strategic bombers, intercontinental ballistic missiles and nuclear submarines carrying "nuclear missiles."
We maintain an extremely capable nuclear triad. More combat-ready than our opponents and competitors. We will continue to maintain this leadership in the coming years. The fact is that we are (...) modernizing our bombers, ICBMs and submarines. They will not only become more powerful than those of our competitors and adversaries (...). We must also modernize the command, control and communications systems of our nuclear (forces). We invest a lot of money in this. (...)
- said the head of the Pentagon.
According to Esper, the US intends to further develop its nuclear triad "solely for reasons of containing potential armed conflicts."
If you have a combat-ready triad, then you are able to contain the conflict, the threat to the United States. After all, that's exactly what we want: contain the conflict, contain the war. And if such efforts fail, we want to be able to fight and win.
- he stressed.