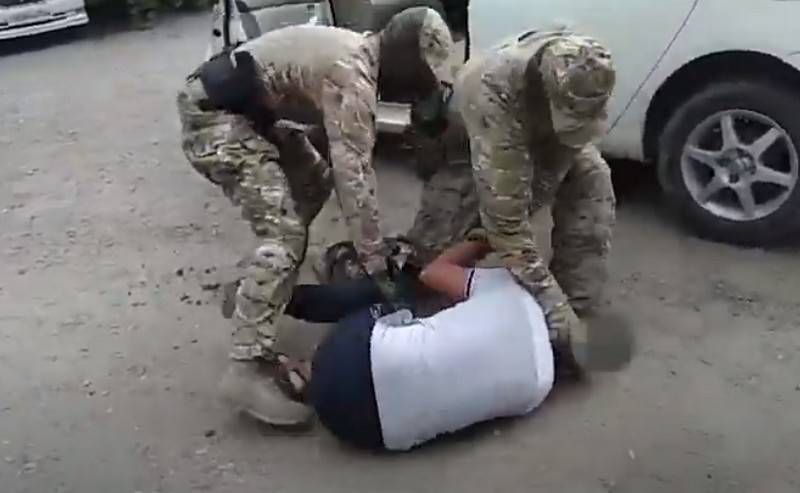 In Khabarovsk, a terrorist attack, preparing in crowded places, was prevented. FSB officers detained a man who is a supporter of one of the international terrorist organizations banned in Russia. This was reported by the FSB DSP.
The security forces reportedly detained a 32-year-old citizen of one of the Central Asian republics preparing a terrorist attack in crowded places. Molotov cocktail bottles were confiscated from the man, cold
weapon
and the flag of the "Islamic State" (banned in Russia). In the phone of the detainee, a recording was found on which he takes the oath to a terrorist organization, as well as correspondence with a discussion of plans for an upcoming crime.
A citizen of one of the Central Asian republics born in 1988 was detained, who was planning, on the instructions of the leaders of international terrorists, to commit a terrorist act with the use of incendiary devices in crowded places
- said in a statement.
The FSB explained that after the terrorist attack, the man planned to leave Russia and join the militants in one of the Middle Eastern countries.
Currently, the detainee has been arrested, a criminal case has been initiated under Part 1 of Art. 30 and h. 1 of Art. 205 of the Criminal Code of the Russian Federation ("Preparation for a terrorist act"), operational and investigative measures continue.