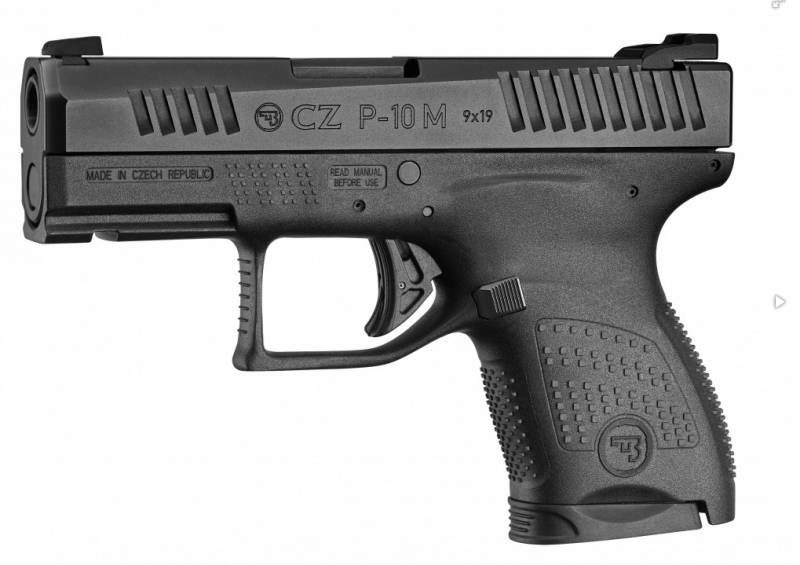 2020 New World Rifle
weapons
- gun CZ P-10 M (Micro). Compact and lightweight, it seems to gain popularity among fans of such weapons.
CZ P-10 M is another product of the Czech company Česká Zbrojovka, which is known for such pistols as CZ P-10 F and CZ P-10 C. But if the CZ P-10 F is a full-size service pistol, then the CZ P-10 M differs where less weight and size, which does not make it a less effective weapon. The gun was created on the basis of the same technology that was used to create the CZ P-10 F and CZ P-10 C.
Its features are a polymer handle, a single-row magazine for 7 rounds. Since the gun is very thin, it can be much easier to hide than full-size service pistols. The gun weighs only 630 g (without cartridges), barrel length - 85 mm, caliber - 9 mm. The pistol has a frame with replaceable rear pads, a pre-cocked trigger with an interceptor.
Despite its miniature size, the gun retains all the advantages of the P-10 line. Due to the hidden bolt delay and convenient descent, the R-10 M becomes indispensable for hidden wearing and quick use.
The features of the pistol also include a non-protruding barrel muzzle, frontal bevels for placing the pistol in a holster, a removable mechanical sight from adjustable rear sight and front sight. The pillar has a square sighting window with two side indicators in the form of dots.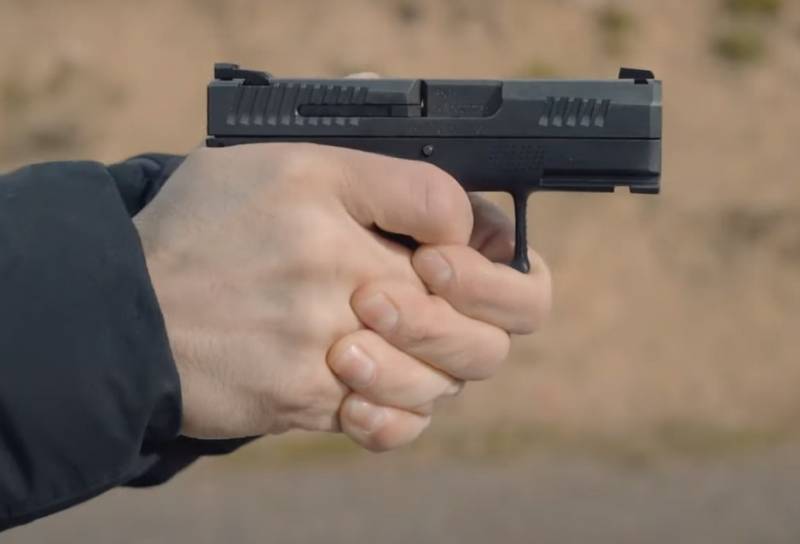 The undoubted advantage of the gun can also be called a comfortable grip, removable palm pads arrow, anti-slip front section of the trigger guard with a stopper, the ability to automatically lock the hammer. The gun itself is made of high-quality materials, has a durable coating that protects the weapon from damage.
Browser Stefan Perey believes that the new Czech pistol will take its rightful place among his "colleagues" such as GLOCK 43, 43X or 48. Such a pistol is perfect not only for carrying out operational tasks, which require hidden carrying weapons, but also for ordinary ordinary self-defense citizens. Therefore, experts already call the Czech novelty a real find for lovers of compact weapons.
Regarding the prospects on the market, one can make a forecast that due to its low cost combined with good characteristics, such a gun will be widely used in mass sales in those countries where firearms are allowed.
Here, by the way, is the use of the pistol in question in the video: