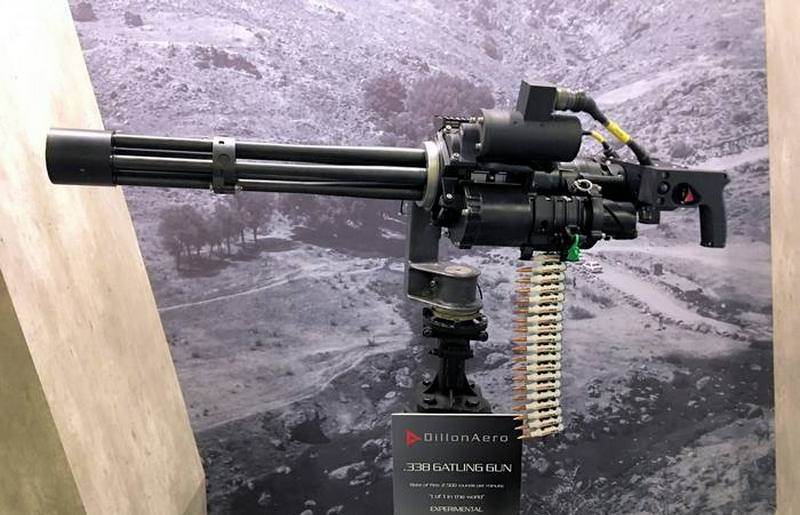 In the United States introduced a new cartridge of 6,8 mm caliber with a polymer sleeve. The munition was created by True Velocity, an American company in collaboration with General Dynamics Ordnance and Tactical Systems under the program "
Weapon
Next Generation Squad - Next Generation Squad Weapon (NGSW).
As previously reported, the U.S. Army plans to replace the FN M249 SAW machine gun and the M4 / M4A1 carbine with new weapons and, accordingly, a new 6,8 mm caliber ammunition. This NGSW program provides a significant increase in mortality and likelihood of being hit at the department level. The new ammunition is reportedly significantly superior to modern 5,56x45 mm and 7,62x51 mm cartridges.
Under the NGSW program, a group of companies - SIG Sauer, General Dynamics Ordnance and Tactical Systems - are creating an automatic rifle, tentatively called RM277 NGSW-R. A cartridge with a polymer sleeve has been created for this machine. Preliminary tests of weapons and ammunition began this spring, and the next are scheduled for January 2021. Textron Systems creates a machine gun, a prototype with telescopic ammunition is developed.

The company said that the new cartridge weighs 30% less, has better accuracy and reduced heat transfer to weapon components.
Through the method of manufacturing metal sleeves, their internal dimensions are dictated by the external dimensions. While our manufacturing process removes this limitation, we can change the geometry of the inside of the sleeve. We can constantly maintain very tight tolerances, thereby creating identical cartridges. As a result, we get the same initial bullet speed during each shot. And when these bullets leave the barrel at the same speed, then they get to the same place
- said the representative of the company Patrick Hogan.
At the SHOT Show 2020, the company showed a number of cartridges with polymer sleeves up to .50 caliber.