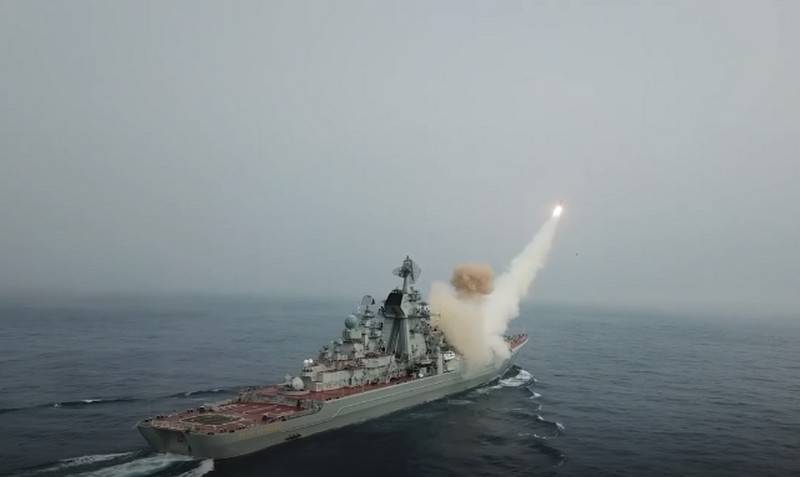 A video appeared on the Web of launching the Granit anti-ship missile by the Peter the Great heavy nuclear cruiser during exercises of the diverse forces of the North
fleet
in the Barents Sea.
Reportedly, in addition to the Peter the Great TARKR, the missile cruiser Marshal Ustinov, as well as Tu-22M3 missile carriers from the long-range
aviation
Russia, supporting ships from the air. The exercises were held under the leadership of the commander of the Northern Fleet, Vice Admiral Alexander Moiseev.
During this stage of the gathering campaign, a group of ships launched a massive missile strike of the Granit and Volcano anti-ship missiles at a complex target position depicting a group of a conditional enemy located at maximum range. The conditional enemy was destroyed by a rocket strike.
It is reported that during the gathering campaign, the diverse forces of the Northern Fleet solve various problems at the ranges of the Northern Fleet. In total, more than 30 surface ships, submarines and fleet support ships, more than 20 aircraft and about 40 pieces of equipment of coastal missile and artillery troops and air defense forces of the Northern Fleet participate in the campaign.