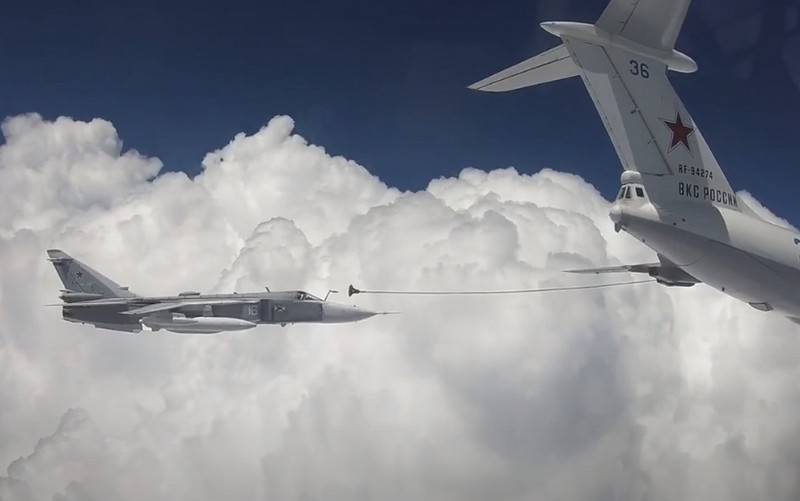 Crews of Su-30SM multipurpose fighters and Su-24M front-line bombers from the Marine
aviation
and air defense of the Black Sea
fleet
As part of the flight tactical exercises, they worked out refueling in the air. The corresponding video appeared on the web.
According to the Information Support Department of the Black Sea Fleet, two Su-30SM fighters and two Su-24 front-line bombers were involved in refueling in the air. Refueling was provided by the crew of the Il-78 refueling aircraft.
Refueling itself was carried out in the sky over the Crimean peninsula, the aircraft alternately approached the refueling aircraft and made refueling, while the distance from the sensor cone to the refueling rod was determined visually. The distance between the aircraft during refueling did not exceed 10-12 meters.
As noted in the press service of the Black Sea Fleet, this element, namely refueling in the air, should be owned by every pilot of the aircraft on which the refueling equipment is installed. Refueling in the air significantly increases flight range, tactical range of action and the ability to perform tasks.