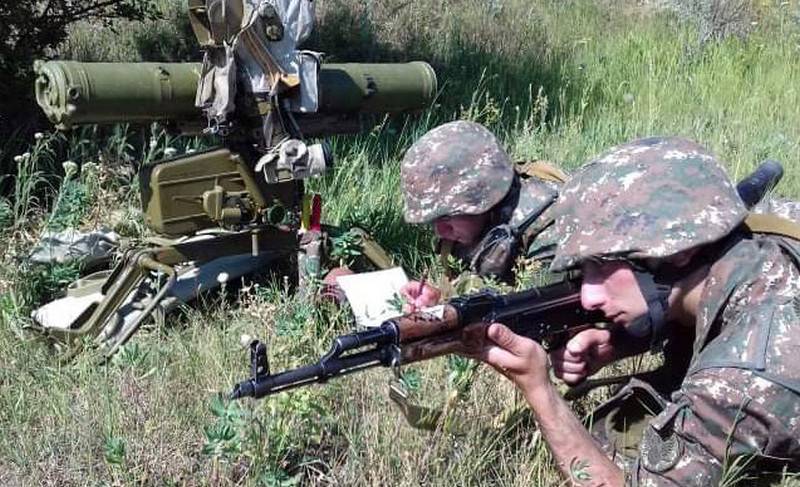 Two years after updating the country's leadership and deepening military-technical cooperation with Russia, the first results of a new military-industrial policy appeared in Armenia.
In 2018, the government decided to create a military-industrial complex cluster in the territory in the city of Abovyan, Kotayk marz. Within its limits, it is planned to expand the production of cartridges (150 million units a year), a car repair site (120 units a year), overhaul and modernization of armored vehicles (100 units a year) and the production of Kalashnikov assault rifles (50 thousand trunks per year).
On July 7, an AK production company was officially opened. At the first stage, assembly will be carried out here
weapons
from Russian components. Subsequently, it is planned to launch production of AK components. At the same time, it is necessary to reach a production capacity of 50 thousand barrels. Now 25 employees are employed here, mainly former officers. The first products are planned to be presented in late July.
A few years ago, it was considered something of a fiction genre.
- notes Sputnik Armenia publication
The creation of the "military-industrial valley" in Armenia is being carried out by the NGO Neutron, controlled by David Galstyan. It was he who in August 2018 reached an agreement with the leadership of the Kalashnikov concern on the organization of the assembly of AK.
The leadership of NPO Neutron has set itself ambitious goals. Their implementation will be a quantum leap in the development of the Armenian military-industrial complex
- writes Sputnik Armenia.
At the same time, some progress is planned in the production of products not related to the Russian defense industry. So, as indicated by the resource Armenian Military Portal, Nano Medical AM plans to produce nanoparticles with a diameter of less than 100 nm. A nanofiber will be made of them, which will be used for the production of workwear, including for law enforcement agencies. Equipment is supplied by the European company ELMARCO.