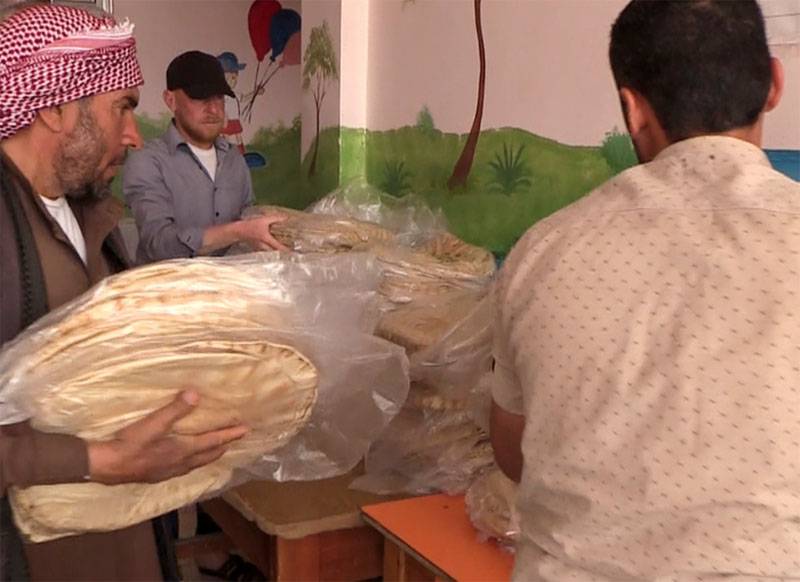 Representatives of Russia and China at the United Nations explain the need to curtail Syria's so-called cross-border humanitarian assistance (TGP) in its current form. We are talking about virtually uncontrolled deliveries to the ATS through various cargo checkpoints, many of which have no relation whatsoever to humanitarian ones. Together with such "humanitarian aid", Syria also gets into
weapon
for fighters of various groups. And the "humanitarian aid" itself often represents precisely the supply of terrorist groups.
Russia and China blocked the Belgian-German resolution, which suggested using two checkpoints for humanitarian supplies.
From the statement of the Permanent Representative of the Russian Federation to the UN Vasily Nebenzi:
Russia proposes to adopt a resolution providing for the extension of supplies through only one checkpoint on the border with Turkey - Bab al-Hawa.
Vasily Nebenzya noted that if the Russian draft resolution is adopted, then the residents of Syrian Idlib will be able to receive humanitarian assistance in a timely manner from the international community, which is represented by the United Nations.
The Chinese representative notes that the supply of humanitarian aid cannot go around official Damascus. Its (humanitarian aid) distribution should be carried out with the active participation of the Syrian authorities, since they are, by definition, better than foreign representatives familiar with the situation in the regions.
It should be noted that the vote itself at the UN was not full-time. It was carried out through the use of diplomatic messages - remotely.