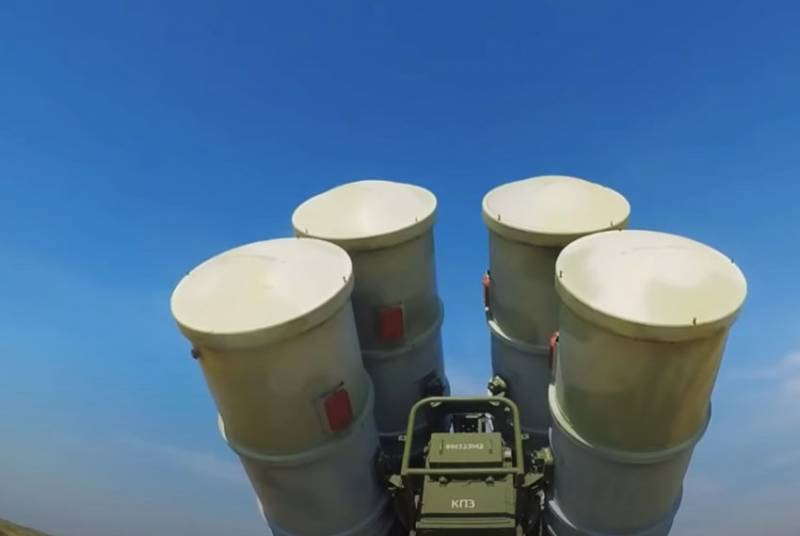 Sina, a major Chinese news service, is publishing an article stating that Washington should not expect Erdogan to make a positive decision to "resell" the S-400 air defense system. Recall that a few days earlier, the initiative on the possible redemption of the Russian air defense systems from the Turks was made by the American senator from South Dakota, John Thune.
The author of the material on the pages of Sina writes that it would be a great success for the United States to get the Russian air defense system and "figure out its secrets", as the United States used to buy Soviet / Russian fighter jets on the territory of the former association of the Warsaw Pact countries.
From the article:
But Erdogan will not take this step for a number of reasons.
According to the Chinese author, "Turkey does not want to anger Russia."
From the material:
If the S-400 is sold to the United States, then Russia will likely react immediately, as a result of which Turkey will pay a heavy price on the battlefields in Syria and Libya.
The author also notes that Erdogan remembers very well that it was the United States that de facto stood behind the attempted coup of 2016.
From the article:
During the military coup on July 15, 2016, some officers of the General Staff of the Turkish Armed Forces ordered F-16 fighter pilots to bomb the building of the Turkish capital's parliament and other administrative facilities in Ankara and Istanbul. This shocked the Turks because it would be the first military attack on the city in almost 600 years.
According to the author in the Sina publication, even with the loyalty of most of the Turkish army to Erdogan in 2016, they simply did not have effective ways to cope with
aviation
American-made technology.
In fact, the author says that for Turkey, the S-400 air defense systems are also important in order to be able, in a special case, to shoot down American-made planes that are part of their own air forces. An example is given of the situation - an attempted coup in 2016, when part of the military sided with the initiators of the removal of Erdogan from the post of head of state.