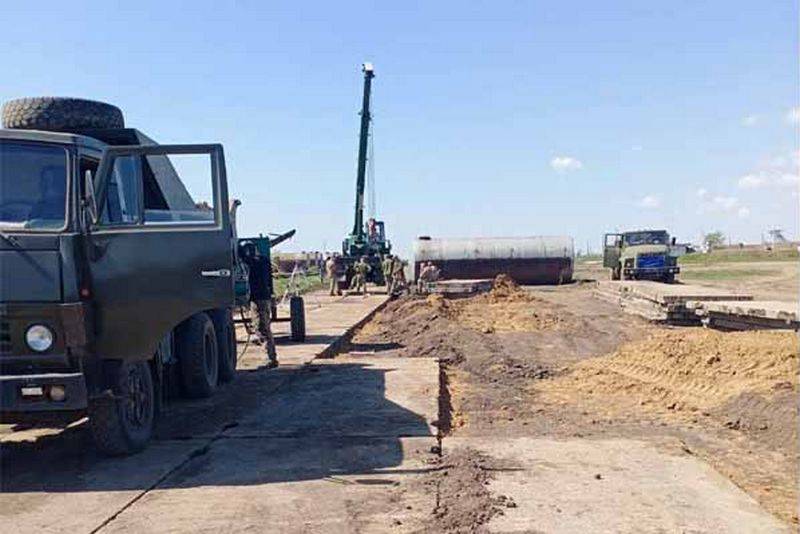 The Ministry of Defense of Ukraine intends in the near future to completely restore the runways immediately at 15 military airfields. In particular, restoration work has already begun at three airfields. This was reported by Ukrainian media with reference to a statement by the military department.
According to the report, work has already begun at the Vasilkov, Ivano-Frankivsk and Kulbakino airfields. The restoration will affect the runways, aircraft stops and taxiways. At two airfields: in Melitopol and Starokonstantinov, work has already been completed.
It is noted that the entire airfield network of the Air Force of the Armed Forces of Ukraine is in operational condition, only some sections of the aerodromes require replacement.
To carry out repair and restoration work, the necessary material means were provided both to individual engineering and airfield battalions, and
aviation
brigades and air commandant's offices
- said Colonel Vitaly Zalog, the head of the engineering and airdrome department of the Logistics Command of the Air Force Command.
Against this background, it became known that the AFU Air Force command intends to purchase 30 parachute systems for the MiG-29 and Su-27 fighters in service. It is specified that 10 systems will be ordered for Sushki, and 20 for MiGs, all parachute systems will be produced at Ukrainian enterprises.