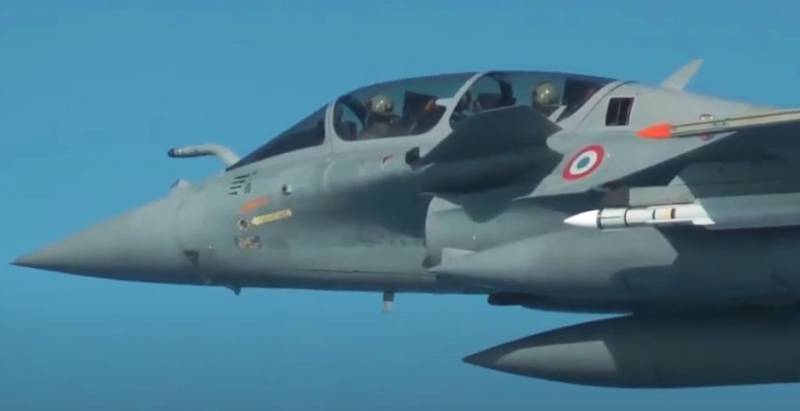 The Indian media publish statements that from New Delhi (after a cross-border skirmish between Indian and Chinese military personnel), appeals regarding the "acceleration" of deliveries of military equipment and weapons came not only to Russia, but also to other partners in the military-technical sphere. According to The Week, such an appeal was sent to France.
According to the media, France "took into account the concerns of India" and decided to send six Rafale fighters ahead of schedule, after the four that are due to arrive in India starting July 27 of this year.
At the same time, the PTI resource claims that France has already sent weapons to Rafale fighters to India. We are talking about air-to-air missiles "Meteor". These are missiles that the European manufacturer relates to long-range missiles - about 120 km. Integrated guidance: ANN / radio correction / ARGSN.
Missile testing in 2019:
The Week noted that it is extremely important for India to obtain missiles with such a range that "to be able to create parity on the border with China."
At the same time, it is noted that in 2019, China began to arm its
Aviation
(J-11) the latest PL-15 missiles. In the PRC, they say that the missile is capable of hitting air targets at a distance of up to 200 km. However, such missiles are not suitable against maneuverable fighters, because their main objectives are reconnaissance aircraft and tankers.