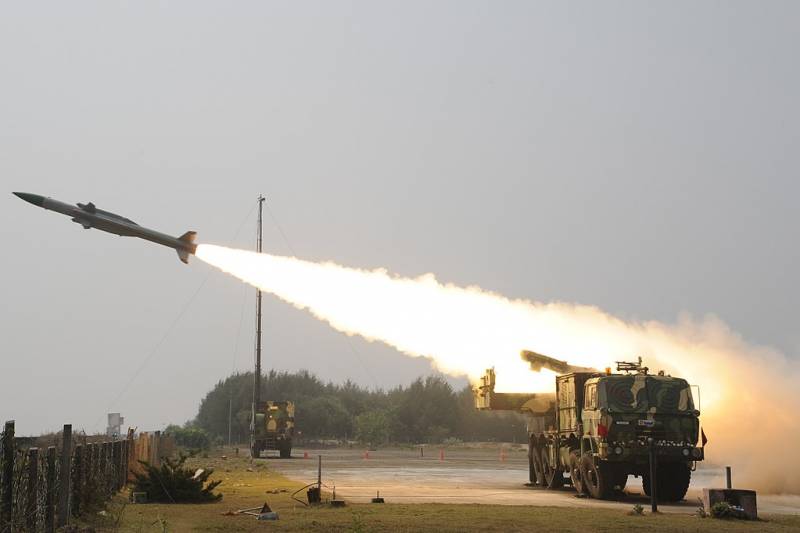 India has recently deployed Akash air defense systems in the Ladakh region along the Sino-Indian border. Akash is a modern short-range air defense system with a range of up to 30 kilometers.
The Eurasian Times writes about the strengthening of Indian air defense in the areas bordering China.
The deployment of Akash systems, according to Indian government sources, is caused by the intensification of the Chinese fighter
aviation
and helicopters along the actual border between India and China.
The Indian Akash rocket can simultaneously pursue and attack multiple targets. It is capable of carrying a warhead weighing 60 kilograms and hitting targets at a distance of up to 30 kilometers.
The Indian Air Force is also armed with Spyder. This is an Israeli quick reaction rocket designed to neutralize enemy air targets at a distance of 15 km and at altitudes of 20 to 9 meters.
The Indian Air Force uses Spyder along with a domestic ground-to-air missile to create a dual defensive echelon to guard strategically important sites in the country.
But with regard to the deployment of Israeli missiles along the Indian-Chinese border, there is no evidence of this information from official New Delhi.