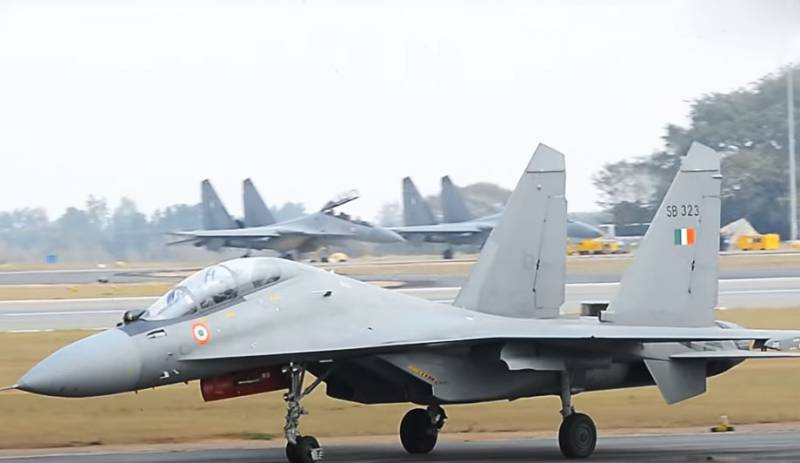 Indian media are actively discussing the visit of the country's defense minister Rajnat Singh to Moscow. He is accompanied by the head of the secretariat of the Ministry of Defense, Ajay Kumar, and the chief of staff of the integrated defense, Hari Kumar.
The head of the Indian defense department is meeting with his Russian counterpart Sergei Shoigu, as well as with Deputy Prime Minister Yuri Borisov, Rostec CEO Sergei Chemezov, and Rosoboronexport head Alexander Mikheev. India Today called Singh's visit "the great Russian shopping" of the Indian Minister of Defense.
As Military Review has already reported, Rajnat Singh is trying to agree to expedite the supply of Triumph Russian S-400 air defense systems to the country, as well as the supply of components for assembly at the Indian plants of the MiG-29 and Su-30MKI fighters. Among other things, during a visit to Russia, we are talking about the supply of components for helicopters and submarines.
Infographic of military-technical cooperation
India Today
:
For reference: cr (crore) - 10 million Indian rupees)
The Indian media mentioned that all the talk about the urgency of deliveries of arms and components from Russia is connected with the turbulent situation on the border with China - in the Ladakh region. Indian sources claim: they managed to find out that on the Chinese side during the skirmish that occurred a few days ago, the commander of one of the units was killed.
In connection with the events in Ladakh, the Indian army, navy and air force received permission from the government for additional purchases
weapons
and ammunition worth up to about $ 210 million in total. It is important to note that this is precisely an addition to the funds already allocated previously from the military budget. The bulk of these (additionally allocated) funds of the Indian Ministry of Defense is going to be spent on the purchase of weapons and components in Russia.
India Today Infographic: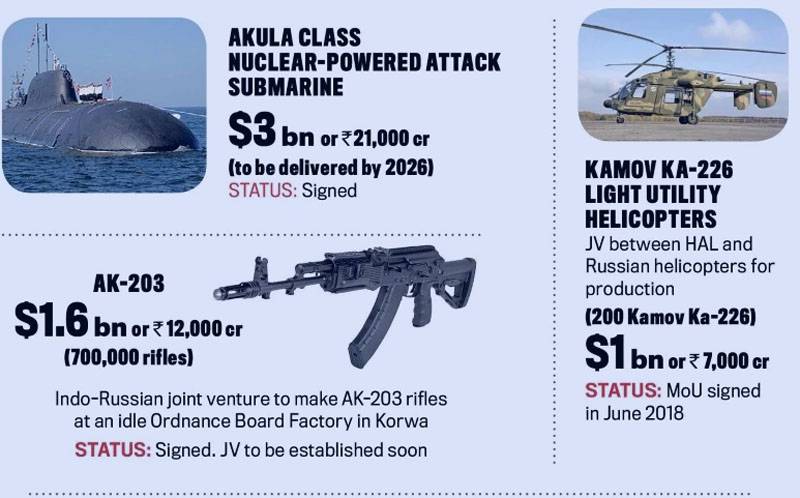 India Today:
Rajnat Singh's trip to Russia is very important. And the main thing in it is not so much a visit to the parade in honor of the 75th anniversary of the victory over Germany, but just the military-technical component of Indian-Russian relations. Up to half of all weapons in India today are of Russian origin. According to the representative of the Ministry of Defense, Russia for India today is actually the only country capable of delivering the necessary weapons and ammunition almost overnight.