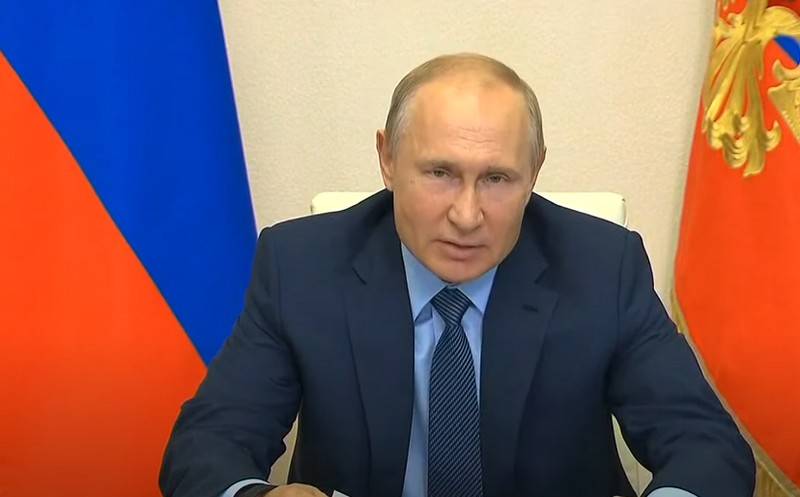 An article in Russian magazine The National Interest by Russian President Vladimir Putin is "a mixture of warped facts and outright lies that sow discord and provoke evil rebuffs." This statement was made in an article for the Danish edition of Berlingske by an author named Emil Rottböll.
According to the author of the article, Putin wrote an article about World War II with a length of 9 thousand words, of which there is not a single truthful one, all of them are lies. It was Putin's own interpretation of the war, and the article itself was prepared in advance and released specially for the celebration of the 75th anniversary of World War II, a parade in honor of which will be held on June 24.
Rottboll, calling the material of the President of Russia "9 thousand words of lies," emphasizes that the main idea of ​​the "Putin article" was the assertion that war became inevitable after the Munich conspiracy of France and Britain with Hitler in 1938, and not the 1939 non-aggression pact between Stalin and Hitler. However, this is a lie, the author claims. Moreover, he draws on the allegations of the "famous historian" Sergei Radchenko from Cardiff University in Wales.
Putin is completing his
historical
observation call for objectivity. But this article itself is far from objective. She whitewashes key events and misinterprets historical evidence for fake claims
- he quotes the words of Radchenko.
In addition, Putin's allegations that only the Soviet Union signed a non-aggression agreement with Germany are a lie, Poland signed the same pact.
The author, again referring to Radchenko, states that the meeting in Munich in September 1938, when France and Great Britain agreed to annexation by Hitler of the part of Czechoslovakia where ethnic Germans lived, was an important milestone on the road to war, but does not make any comparison in comparison with the 1939 Molotov-Ribbentrop Pact. According to him, France and Great Britain did not participate in the Czechoslovak division, while the Soviet Union divided Poland with Germany.
If Putin were a historian, this article would never have been peer-reviewed. But he is not a historian. He simply sets out ideological stereotypes in support of his superficial claims to greatness - after all, he is trying to immortalize his rule. I put "unsuccessful"
- Rottboll quotes the words "historian from Cardiff."