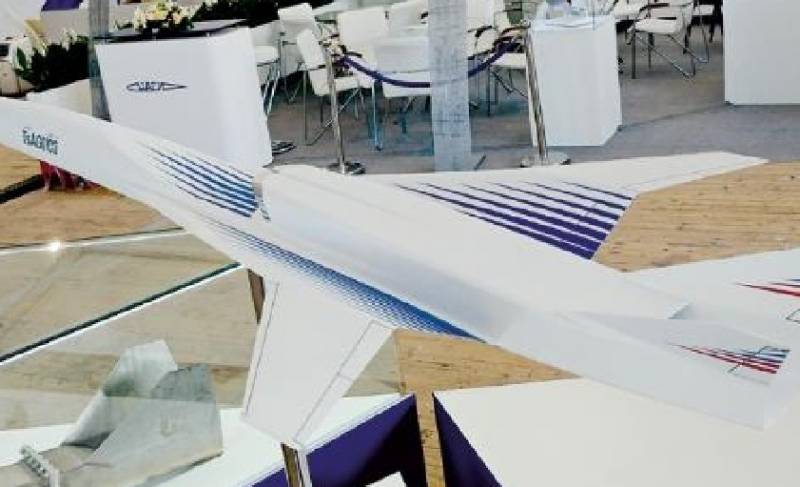 The research center "Institute named after N. E. Zhukovsky" began work on the creation of a new domestic supersonic aircraft intended for civil
aviation
. According to an agreement between the Center and the Ministry of Industry and Trade of the Russian Federation, development is planned to be completed by the end of 2021.
This was reported by the SIC press service.
The creation of this domestic supersonic civil aircraft may be the beginning for the emergence of a fundamentally new type of aviation.
The General Director of the Zhukovsky Institute Andrei Dutov said that the estimated speed of the aircraft will be approximately 2 thousand kilometers per hour. There is no point in making a lower-speed aircraft, since it will not be able to compete with its subsonic counterparts.
In the process of developing an aircraft, it will be necessary to effectively solve the problems of attenuating sound shock and reducing noise. The developers also have the task of lowering harmful emissions, increasing the fuel efficiency of engines and ensuring high reliability of all systems and elements.
And although even the approximate cost of the aircraft is still unknown, it will certainly be higher than previous subsonic models, as well as the cost of the flight.