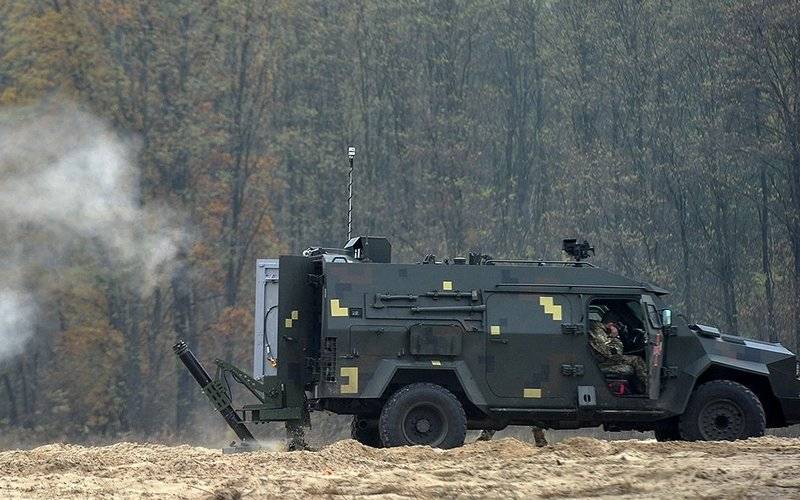 The Armed Forces of Ukraine refused to use the widely advertised BARS-8MMK mobile mortars because of their unsuitability for firing. This was reported by Ukrainian media.
According to Defense Express, in the fall of last year, the Ukroboronprom concern transferred to the Ukrainian Armed Forces a batch of BARS-8MMK mobile mortars, but they were not accepted despite a statement from the concern. As it turned out, the main thing
weapon
complex - 120 mm mortars were delivered with substandard barrels and did not have firing tables. It is not known how reliable the gun barrels are and how to shoot them, so instead of delivering them to the troops, a battery of mortar systems was sent to a storage base in the city of Orzhev, where they have been located for more than six months.
According to the publication, other mortars are currently being searched for that will be mounted on armored cars.
As previously reported, the mortar complex BARS-8MMK allows you to hit enemy targets at ranges up to 7200 meters with high accuracy. The complex was created using imported parts based on the Bars-8 armored car with a total weight of 12 tons. The crew - 3 people, speed - up to 120 km / h, booking protects against bullets of 7,62 mm caliber. The body of the armored car is equipped with a 120-mm mortar with automatic deployment system. In addition, there is an automated fire guidance and control system.
It is stated that the maximum range of the mortar is 7200 meters at a rate of fire of 12 rounds per minute. Angles of horizontal guidance - ± 60 °, vertical angles - from 45 ° to 90 °. Transportable ammunition - 60 minutes, the time of transfer to combat / marching position - 35 / 25 seconds.