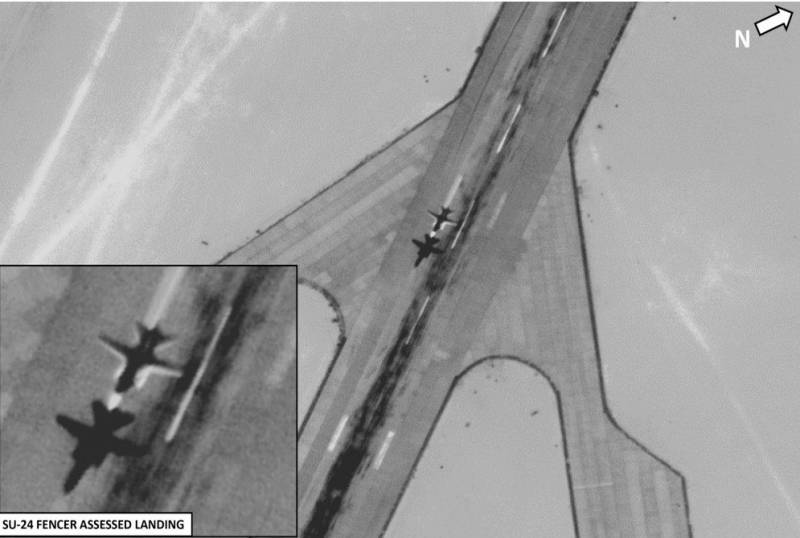 The African Command of the US Armed Forces (AFRICOM) has published new photographs, which, according to the US military, indicate the presence of the Russian military
aviation
in Libya.
The pictures, according to AFRICOM's official Twitter account, were taken at the Al Joufra military base, which is currently under the control of the Libyan National Army Khalifa Haftar. According to the American military, the photographs show the MiG-29 fighter, Su-24 bomber and P-18 radar.
The US AF African Command claims that this equipment was deployed to Libya to support Russian private military companies that allegedly are fighting on the side of Khalifa Haftar against the government's national consensus troops. The base of Al-Dzhufra is just located at the border of the zones controlled, respectively, by the LNA and PNS troops.
Recall that previously the African command of the US armed forces claimed that 14 MiG-29 aircraft and several Su-24s were transferred from Syria from the Khmeimim air base to Libya. At the same time, to conceal their affiliation with the Russian Aerospace Forces, the aircraft were allegedly repainted. The American side focuses on the fact that the arrival of aircraft is a violation of the UN arms embargo on Libya.
We know that these fighters were not yet in Libya. Obviously, they were delivered by Russia, and not some other country,
- said the director of public relations of the African command of the US Armed Forces Colonel Chris Karnes.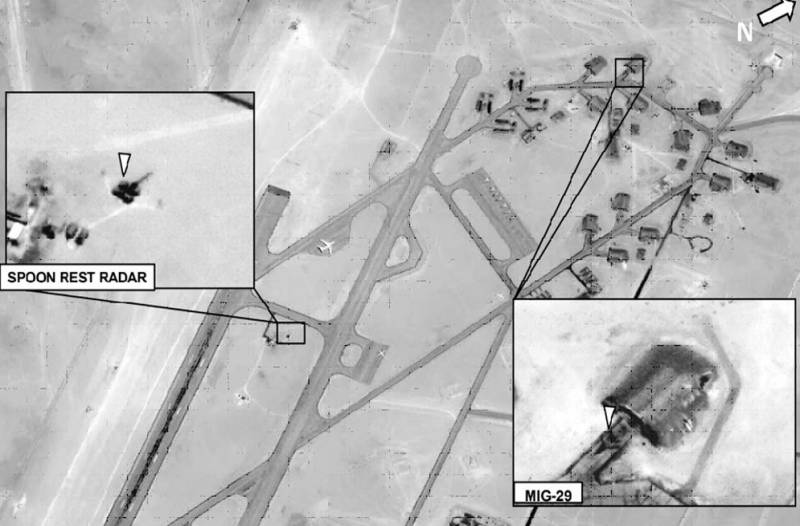 However, if you look at the photo, you can put the words of the American colonel into question. The object that the Americans identified as the P-18 Terek radar looks too strange. And do not forget that this Soviet-made radar was delivered at one time to many countries, including Egypt, which is located next to Libya.