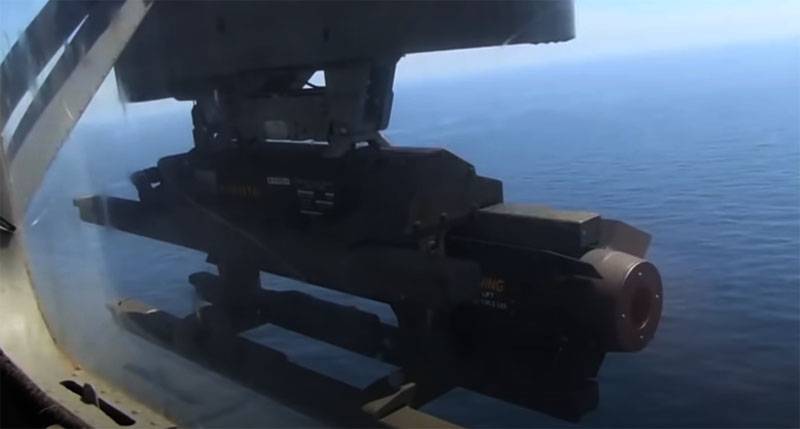 Recently, in the Syrian province of Idlib, an international coalition drone with the help of AGM-114R9X missiles destroyed an off-road vehicle of militants, as a result of which two members of the Al-Qaeda terrorist formation banned in Russia were destroyed.
The debris of the rockets was filmed on video and posted on Twitter. The Drive analyzed the video, which allows you to slightly open the veil of secrecy over this munition, the existence of which is in the arsenal of the United States Army has not yet been recognized.
This edition is considered by the publication to be the best of all currently existing.
The video was published three days after the destruction of the jeep with terrorists. On it you can clearly see at least three blades included in the design of the munition. Sphere-shaped pneumatic red batteries are also clearly visible. On a rocket, you can also consider its marking.
And although the US Department of Defense does not officially confirm the availability of the United States with this
weapons
, traces of the impact of a missile that does not have a warhead do not allow its existence to be kept secret.
The ammunition was developed based on the AGM-114 Hellfire missile. Instead of the standard design warhead, the AGM-114R9X has four or six retractable sword-shaped blades that activate when approaching an object.
Although the first mention of the new ammunition appeared a little over a year ago, there is reason to believe that these weapons have been used by Americans in Africa and Asia for at least three years. He has already received the unofficial names "ninja bomb" and "flying razor".
The unusual design of the rocket allows you to use it to destroy the leaders of terrorists even in densely populated neighborhoods, without fear of casualties, because there is no explosive in the ammunition.
Impact accuracy is provided by semi-active laser guidance. Presumably, launches of such missiles are made from UAVs MQ-9 Reaper.