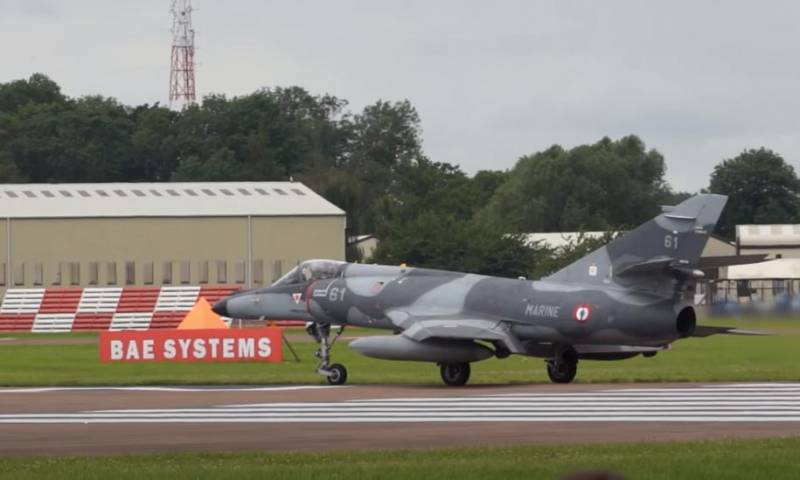 France delivered five Dassault-Breguet Super Etendard carrier-based attack aircraft to Argentina. Unfortunately, you can't lift them into the air at the moment. The reasons are reported in the Argentinean media,
In the pilot seats for aircraft purchased for the Argentinean naval forces, there are not enough squibs for ejection. Argentines cannot directly get them from the manufacturer, since these elements are produced in the UK, with which Buenos Aires is, to put it mildly, in a difficult relationship after the war over the Falkland Islands (Malvinas) in the 80s of the last century.
Super Etendard supersonic deck attack aircraft were developed in 1974, after which 85 such aircraft were produced by French aircraft manufacturers. In France itself, these aircraft are withdrawn from service.
Argentina recently decided to acquire five attack aircraft, paying $ 15 million for them. These planes planned to equip the 2nd fighter-strike naval squadron
aviation
. Because of the problem with the configuration, the Argentines will not abandon the delivered combat vehicles, because they have proven themselves well in the Falkland War, causing significant damage to the British
the fleet
.
Buenos Aires is going to solve the problem of missing spare parts for ejection seats independently, purchasing them through a foreign intermediary company. Therefore, the commissioning of "new" aircraft will take at least two years.