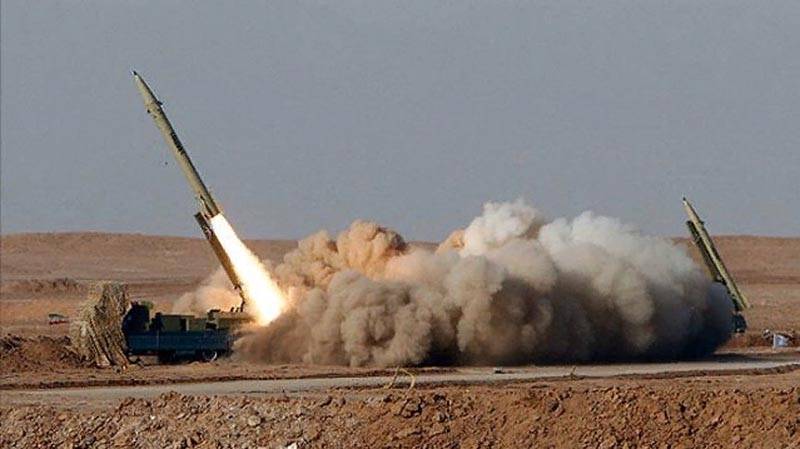 The day before, a statement was made in the relevant UN committee that the facilities of the Saudi oil company Saudi Aramco were attacked by Iranian-made missiles. In this regard, experts had a question on what basis such a conclusion was made.
Additional materials are published that tell about the investigation. The publications claim that UN experts studied fragments of missiles that were released at oil refineries and oil fields in Saudi Arabia, as well as at Abha Airport.
UN Secretary General António Gutterisch:
Our specialists, having studied fragments of missiles and
drones
- "kamikaze", came to the unequivocal conclusion that they were produced in Iran.
It is noted that such a conclusion was made after the discovery of components that no other country except Iran produces for rockets. What specific components are we talking about? It is stated that these are "gyroscopes providing a stable flight of a rocket and a kamikaze drone."
Earlier, similar components were reportedly found in the Gulf of Oman and Aden after the launch of missile tests by Iran.
It is also alleged that telemetry data were studied, which showed that missile launches were carried out from northern Yemen, "where
weapon
was circumvented by the Iranian military embargo supporting the Hussites. "
As a result, it was ascertained that the Hussites owned the missiles and that the missiles were manufactured in Iran.
A UN report stated that the Hussites also receive anti-tank weapons and optical sights from Iran.
It should be added that on Saturday June 13 in Saudi Arabia they stated that they had intercepted a ballistic missile launched by the Hussites in the border city of Najran. The launcher was in the Yemeni city of Saad. At the same time, the message says that "as a result of the destruction of the rocket, several residents of the city received shrapnel wounds."