The US senators, having studied the draft military budget for 2021, were concerned that the Pentagon was proposing to implement a program to reduce the number of obsolete and outdated military aircraft.
In particular, the draft military budget contains data on reducing the fleet of A-10 Thunderbolt II attack aircraft, which is motivated by the following: the production of such aircraft was discontinued 36 years ago. It is added that every year the maintenance of these attack aircraft, repairs and maintenance takes up more and more money. It is planned to send for disposal 44 such attack aircraft next year.
This argument was not accepted by the Senate Armed Forces Committee (SASC). Senators intend to block proposals that relate to planned reductions in the US Air Force.
A package of changes to the budget project for 2021 is proposed, providing for the following:
prohibit any reductions in the A-10 Warthog attack aircraft fleet;
postpone liquidation aviation the KC-135R and KC-10A tankers until system problems on the KC-46A are resolved.
It should be noted that in 2021 the Pentagon was going to get rid of 13 air tankers KC-135R and 16 KC-10A.
Additional measures that the US Senate is ready to take: prohibit the disposal of U-28A Draco multipurpose turboprop aircraft before developing a program for a manned light attack and reconnaissance aircraft.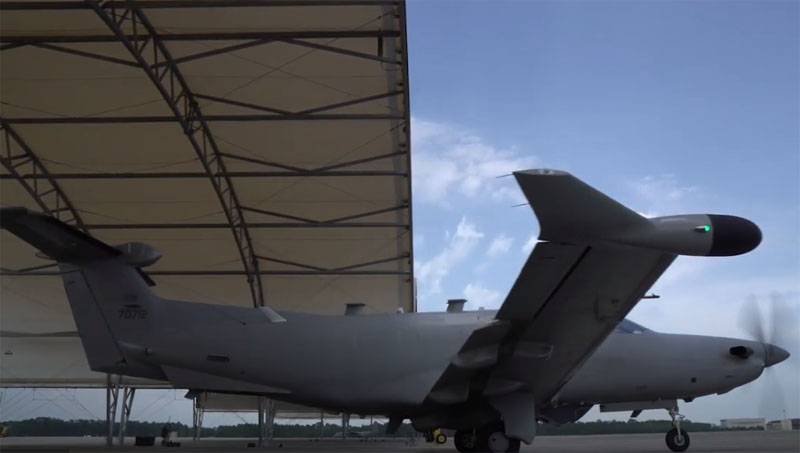 The Senate also considers it necessary to finalize the program for reducing the number of B-1B bombers. For 2021, it is planned to reduce their fleet in the US Air Force by 17 units.
The Pentagon planned to "compensate" for all these reductions with additional purchases of fifth-generation F-35 fighters of various modifications (a total of 95 aircraft). The Pentagon considers it necessary to abandon the purchase of the MQ-2022 UAV in 9 in favor of developing the new MQ-Next UAV program. But this review is not ready to accept in the upper house of the American Congress.
The majority of the senators of the aforementioned committee (SASC) came out in favor of revising the initiative of the military department. Senators believe that the aircraft and drones mentioned above will still serve the interests of the United States.